Shimla: One of India's Favourite Hill Stations
Shimla was the erstwhile summer capital of British India. Still one of India's most popular hill stations, you'll witness this place abuzz with life any time of the year.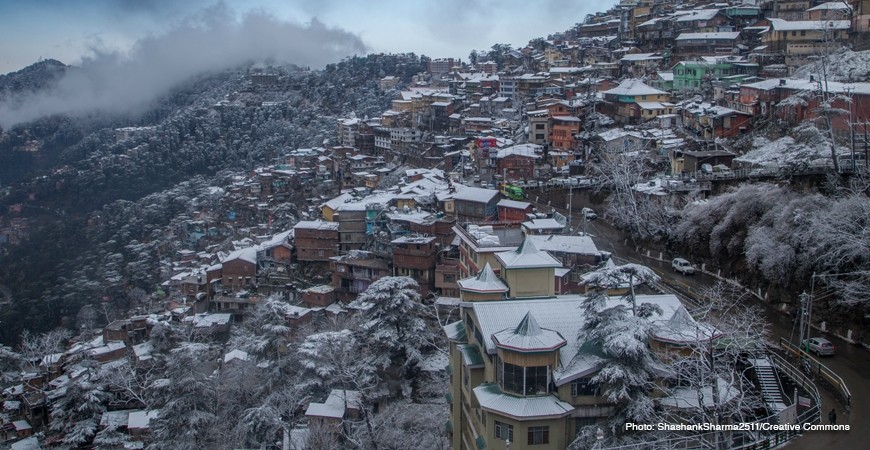 Shimla, like most hill stations in India, was made popular by the British. By 1864, it had become the summer capital of British India. The then Viceroy chose to move here for the summers with his entire staff.
The first thing that a traveller notices about Shimla is the upbeat nature of the place. It is young and also old, trendy and traditional too, and urban with a certain pastoral charm. Churches and temples dot the landscape without any conflict. It is a happy place to be.
Mall Road, the Ridge, and Christ Church are the top places to visit in Shimla.
Mall Road
You can call this road the heart of Shimla, and it is abuzz with activities all through the year. You will be able to buy anything here, from clothes to shoes and trinkets to spices. For the foodies, the Mall Road has many options including hand-tossed pizzas, pastries and organic coffee  No vehicles are allowed here, making it easy to stroll around.
The Ridge
The best time to visit the Ridge is at night. The place is lit up beautifully, and you can quickly capture the moving clouds in the light. It is pleasantly cold and a great place to enjoy the view of the mountains. Do not forget to pick up some pine cones!
Christ Church
This church will remind you of the developments that took place during the British Raj. It is indeed an architectural legacy of the British that shines in the hill station. The church building is done up in neo-gothic style.
Good to Know :
Location: 19 km from Sterling Kufri