Tattapani and Chindi-karsog: Stress Busting in the Waters of River Sutlej
A calming dip in hot springs, a cold splash in a raging river, apple orchards and pristine valleys - experience the hidden gems of Himachal.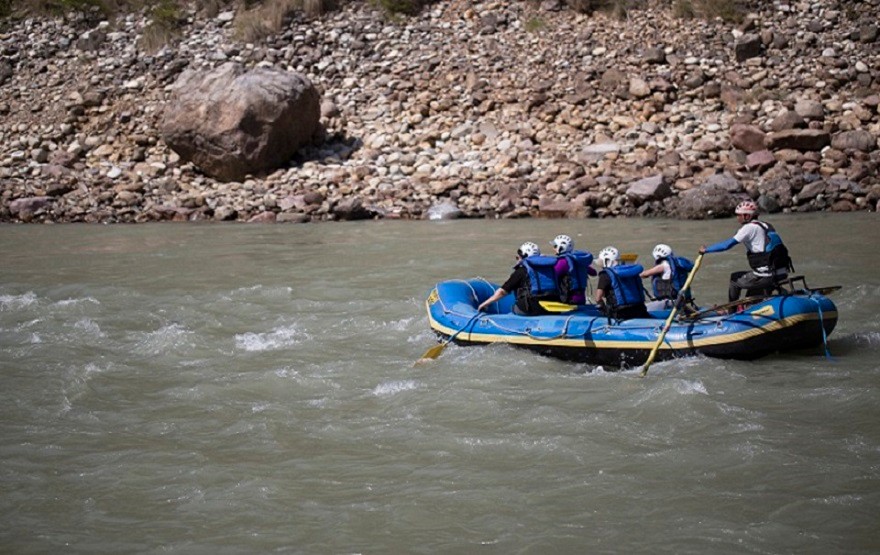 While most areas around Kufri are quite touristy and crowded, there are many paths less travelled. The Tattapani region and the area beyond it are among such underrated beauties known only to a few people.
Tattapani is a natural hot water spring on the banks of River Sutlej. In the local language, "Tattapani" means "hot water." Come here to take a dip in the spring water, whose curative powers are legendary. The locals believe that a dip in these spring waters can cure people of all their ailments.
The river is a beautiful sight to behold. For those seeking a burst of adrenaline, choose from either the 5 km or the 12 km river rafting routes available. The cold waters are incredibly refreshing.
Chindi and Karsog are neighbouring regions, 55 km from Tattapani. The whole place is a fertile valley with lustrous flowering trees, many ancient shrines and small treks. Chindi is full of apple orchards that will delight you with little spots of red dotting the green. Some of the interesting day treks that start from here are to the Shikari Devi shrine and the old Mamleshwar Mahadev Temple nearby.
Good to Know :
Location: Tattapani: 53 km from Sterling Kufri
Chindi-Karsog: 105 km from Sterling Kufri
Ideal time for river rafting: May and June
Follow the guidelines for photography. Keep children safe.