Jakhoo Hills: The Highest Peak of Shimla
For a devotee of Hindu gods, Jakhoo Hill, just 200 m from the Ridge at Shimla, is a must visit. A 33 m high statue of Lord Hanuman looks on from this vantage point.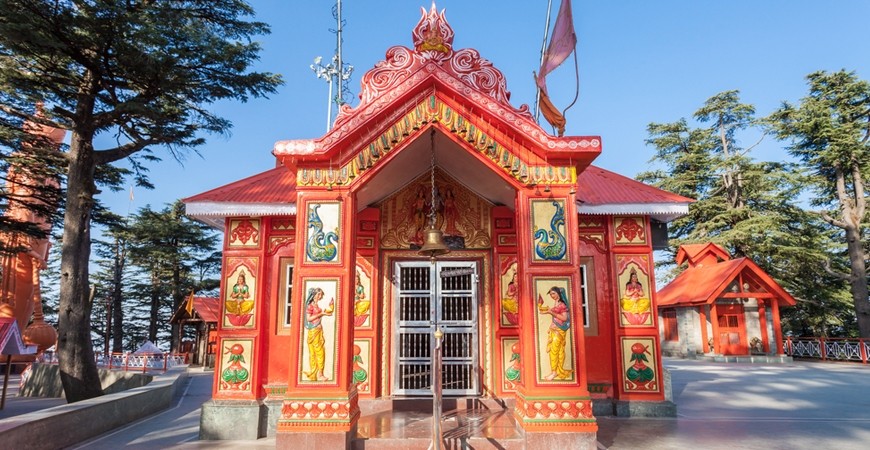 Jakhoo Hill is the place where Lord Hanuman is said to have rested while searching for the Sanjeevani plant. A gigantic 33 m high statue of Lord Hanuman atop this hill is a landmark in Shimla. There is more to this summit than the statue and it is a good idea to trek up to see what lies there. It is believed that Lord Hanuman's footprints are engraved on a marble stone in the main temple complex. Paintings and statues of Lord Hanuman and Lord Ram, from the Ramayana, decorate this temple precinct. Local visitors ring the bell for good luck before making their descent back to Shimla.
If you take the small road that cuts between Christ Church and State Library at the Ridge, you can see an arrow-mark on the wall, that directs you to the Jakhoo temple. A hike of 2.5 km through dense forest and green valleys, is pleasant and refreshing, and takes less than an hour. In the north, you can see the high Shivalik range and on the west, you can see Shimla.
Dussehra is celebrated grandly in this temple, making it a good time to visit.
Good to Know : 
Location: 16 km from Sterling Kufri.
Timings: 7:00 am to 8:00 pm
Entry Fee: As applicable.