Narkanda: The Tale of How Apples Came to India
Did you know that an American first planted apples in India? And it was right in the heart of Narkanda? Today, Himachal Pradesh is synonymous with this fruit.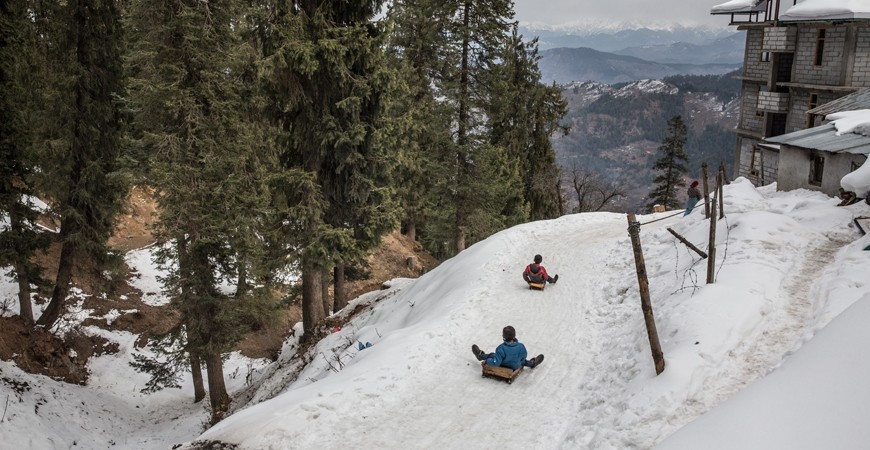 The city dwellers dream of lush green meadows, fresh air, clear skies, and also escaping to the mountains. Well, all that is right here in Narkanda, along with some bright red apples.
Apples are grown in Himachal Pradesh since they are a significant cash crop. However, they are not native to this region. The story is that a man named Satyanand (Samuel) Stokes, an American businessman turned social worker, started planting apple trees in the region after he married a local woman. He practised Hinduism and also the only American to have fought for India's freedom from the British. He brought the apple seeds from Philadelphia in 1916 CE and trained the local farmers to grow apple trees, despite their unwillingness to do it at first. One of the first apple orchards that came up around Narkanda was in Thanedar and soon it revolutionized the economy of  Himachal. The rest is horticulture history. Today, about three thousand crores worth of apples are grown in the state, most of which comes from Narkanda. 
It is nice to visit Narkanda during spring. During monsoons, you can see tiny green apples hanging from the trees. By September, the fruits become bright red and the branches often touch the ground because of the weight of the fruits. In winter, only the naked branches remain. 
Good to Know :
Location: 44 km from Sterling Kufri