To Shoot a Mocking Bird: A Must Feat for Birdwatchers
The Nilgiri's bird Laughingthrush is an artful dodger. Its mocking laughter challenges those in the vicinity. Though it is audible, it isn't easily visible.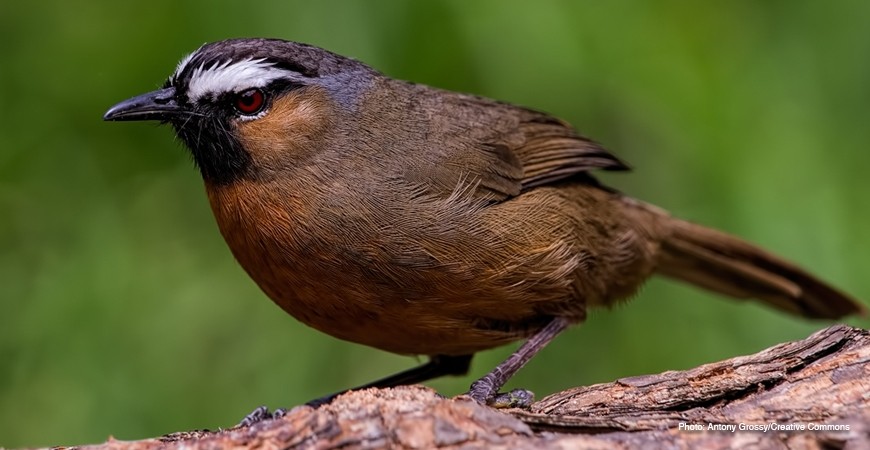 The Nilgiri Laughingthrush is a unique and an endangered species in the Nilgiris. This elusive bird is quite an artful dodger. Its raucous laughter mocks and challenges those in the vicinity attempting to capture it in a frame. Most are left holding their cameras in vain because these creatures are heard more often than seen.
This elusive little bird has striking features such as a black chin, sharp black beak, white brows, and reddish-brown feathers. Hence it is also known as "black-chinned laughingthrush."
The most popular haunts of the Nilgiri Laughingthrush are old Mysore road, Aramby Shola, by the Arranmore palace and Cairn hill on Avalanche road. It has been caught mocking folks at the Muthorai Potato Research Station as well as at Gori Shola, set in the Doddabetta forest. Recommended bird walks at dawn or dusk may bring one face to face with this little mischief-maker.
A shot of the Nilgiri Laughingthrush is an achievement worth keeping for life.