Rose Garden: A Wonderland of Roses
The Rose Garden of Ooty is India's most renowned garden, sprawling across 10 acres on the slopes of Elk Hill, housing more than 20,000 varieties of roses.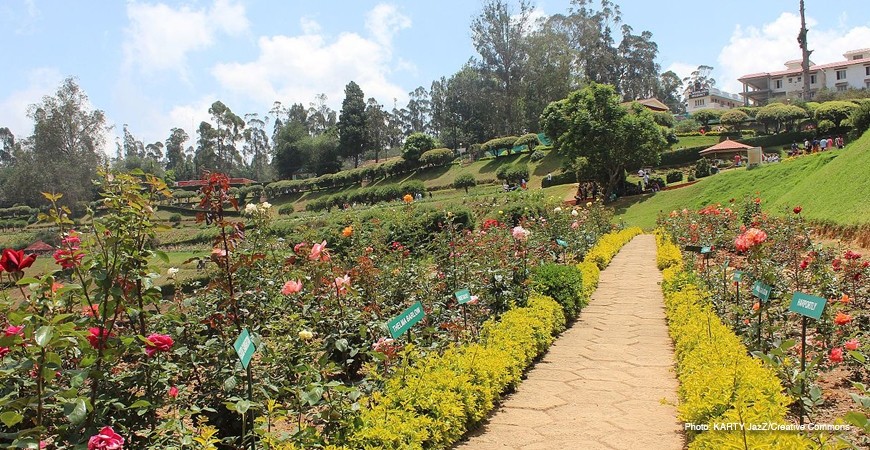 The Rose garden in Ooty is a wonderland. It is India's largest rose garden, sprawling across four hectares on the slopes of Elk Hill.
The Rose Garden at Ooty is home to around 20,000 varieties of rose blooms. The Garden was created in 1985 and is being maintained by the government. During Ooty's summer festival, this quaint garden is an absolute attraction. Five landscaped terraces on the hilly slopes are filled with shrubs, climbers and creepers, all laden with roses. There are black roses and green roses that bloom here, which are worthy of being photographed. The climatic conditions contribute to the garden's colourful life, offering the longest flowering season in India. Optimum rainfall and low variation in temperature help the roses bloom on an extended flowering spree.
The Rose Garden of Ooty has won several awards from across the world, like the prestigious Garden of Excellence Award from the World Federation of Rose Societies, Osaka and the award for Best Garden in South East Asia in 2006.
Good to Know:
Location: 1.5 km from Sterling Ooty - Elk Hill resort, 3 km from Sterling Ooty - Fern Hill resort
Timings: 8:30 am to 6:00 pm
Entry Fee: As applicable