Cairn Hill: Reminiscence of the British Era
The forests of Cairn Hill are spread over 168 hectares and have a few of the original surviving cypress plantations from the British era.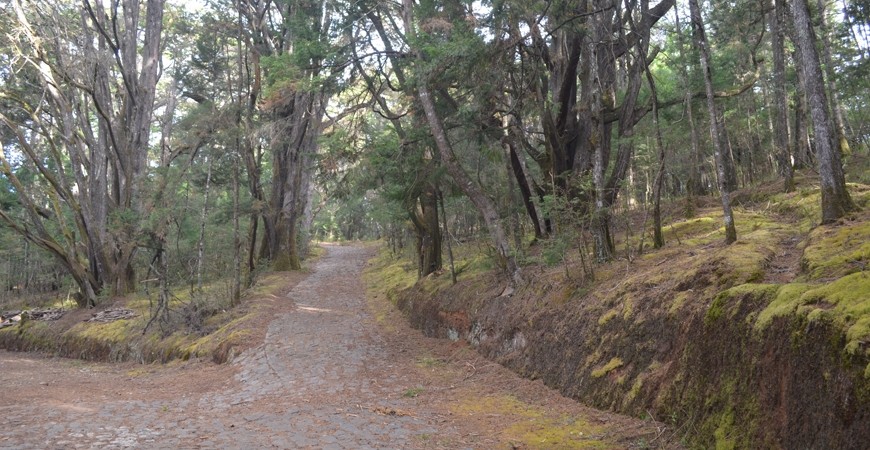 The sprawling forest of Cairn Hill is located about five kilometres from Ooty, on the road leading to Avalanche. It is a place where you can be with nature, away from the unsettling demands of the city.
The word 'cairn' means a heap of stones piled up together to form a memorial. It is said that the Todas and the Kurumbas used to build such cairns. However, the site is popular because of its serene, natural beauty. The woods are spread over an area of 168 hectares. The towering pines with their dense canopy of branches on top, stand like silent sentinels. Moss and turf cover the area to give it a silken sheen. It looks particularly gorgeous in the early morning dew.
The reserve is also believed to have the oldest cypress plantations of the Nilgiris that date back to 1868. Cairn Hill is also home to a cheerful range of birds and animals. Gaur, sambars, leopards, Nilgiri langurs, barking deer, tiny sunbirds, laughing thrushes, babblers and many others keep the woods alive with their sounds and chirps.
Cairn Hill is like a safe fortress that doesn't let the sounds of the outside world in. All one can hear is nature. It is best to explore this forest at one's own pace. In the hustle and bustle of modern day world, Cairn Hill moves to its own rhythm.
Good to Know :
Location: 3 km from the Sterling Ooty - Elk Hill resort, 2 km from the Sterling Ooty - Fern Hill resort