Ganesh Tok: Pit-Stop for Auspicious Holidays
Take a moment to witness the picturesque view of Kanchenjunga, the expanse of Gangtok, and the breathtaking beauty of the snow capped mountains from Ganesh Tok. Situated at an altitude of 6500m, the temple is known for making the wishes of devotees come true. Explore this splendor of the tiny temple and surrounding scenery.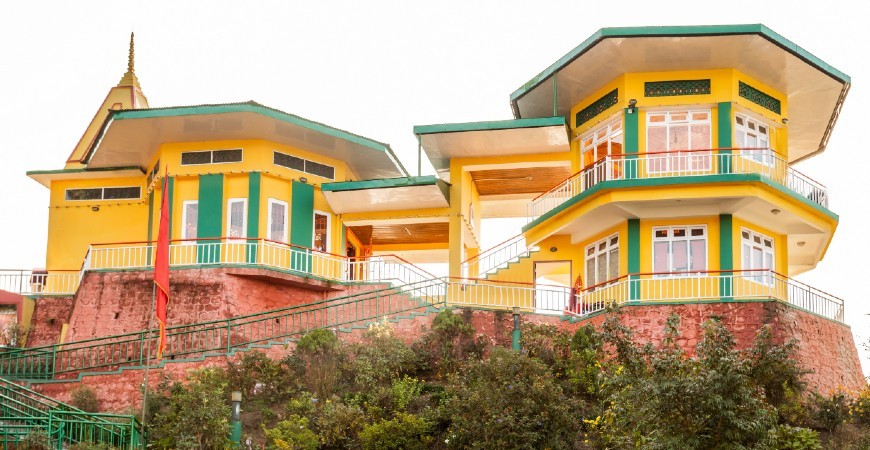 Ganesh Tok is a quaint temple located at an altitude of 6500m. The temple is known for visitors coming to offer prayers to Lord Ganesh. While the temple is extremely small and can fit only one person at a time, it is still popular because of the breathtaking view of snowcapped mountains and the lush greenery one can witness from the top. To make the tourist spot comfortable, there is a lounge and balcony; on a bright clear day, one can catch the mesmerizing view of Kanchenjunga hill.
Close to Tashi view point, Ganesh Tok is known for its religious significance, and it is believed that the wishes come true upon worship at the temple. There are also gift shops and cafes that give tourists extra time to admire the beauty of the landscape while shopping or eating momos. that Perfect for nature lovers and photographers, Sterling resort arranges a trip to Ganesh Tok.
Things to remember
Availability: All through the year
Clothing: Casual wear/dhoti for men and saree for women if planning to go inside the temple
Shoes: Not allowed
Water Bottles: plastic bottles will not be allowed
Sunglasses: Not required
Sunscreen: Not required
Walking Stick: Not required.
Umbrella/Rain Gear: Seasonal
Booking recommended
Kindly note that the minimum required number of participants is 2.
Priced: INR 200 per person including guide and vehicle charges
Taxes extra as applicable