Changu Lake: The Mystical Beauty of Sikkim
A tranquil, azure water body high up in the mountains of Gangtok, the Changu Lake is one place you have to see for yourself to believe that it exists!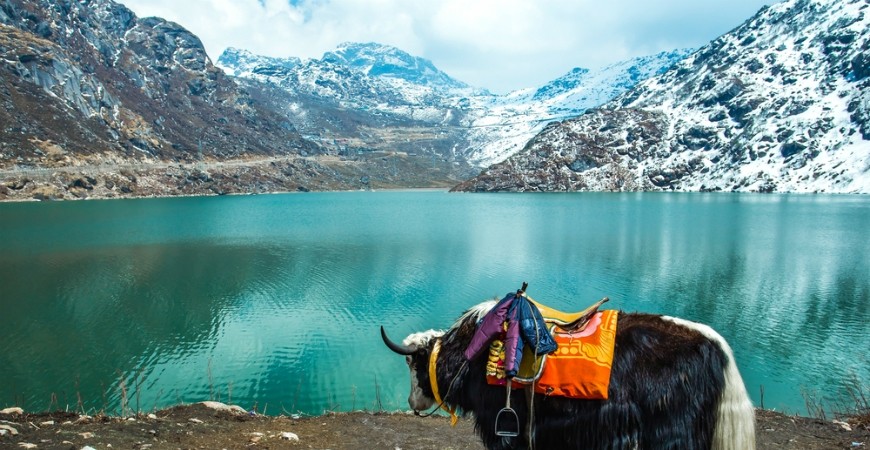 A frozen glacial lake, surrounded by towering peaks and crisp, cold air, blanketed by an azure blue sky - Changu Lake is one of those rare places that dignify the platitude. This glistening, emerald blue water body, fed by the melting snow of the surrounding mountains, is located at the height of 12,400 feet on the Gangtok-Nathula Road. Also known as the Tsomgo Lake, it translates into 'source of water.'

In winters, the Changu lake is frozen. A blanket of white shrouds the entire region. But in spring the lake turns into a sparkling jewel, its turquoise surface glimmers in the sun. Colours run riot around the lake - the red of Poppies, the blue of Irises, the whites, pinks and purples of Rhododendrons, the dark blues and yellows of Primulas and the whites and blacks of migratory birds. Its distinctive beauty in the two seasons is an experience that's worth more than one visit to the lake!

Apart from its beauty, the lake also has cultural significance for the local community. In the times gone by, lamas read the waters of the lake to predict the future. When the water had a dark tinge, it foretold of a gloomy future full of unrest. The faith healers of Sikkim also come here during Guru Purnima to offer their prayers.

Changu Lake is not merely a destination or just another lake. It is an experience that you're sure to cherish and hold close to your heart for a long time to come.

Good to know : 
Location: 38 km from Sterling Gangtok

Do check for accessibility if visiting during winters.