Nathu La : The Mighty Mountain Pass
Located at an astonishing height, bordering Tibet, this pass is a must see for the views of ice-capped mountains and verdant valleys.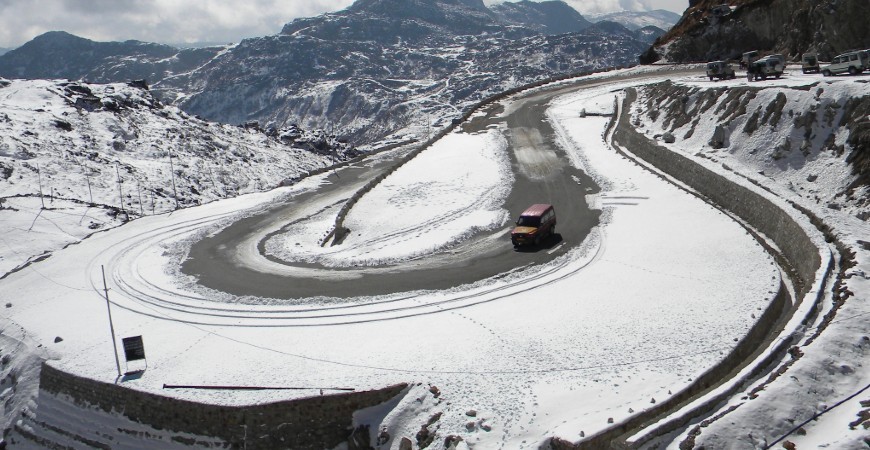 If you are thinking about adventurous Things To Do in Gangtok then a trip to the famous Nathu La Pass can surely be the best thing to do for you. Located at a height of 14150 feet, the Nathu La Pass used to be a passage to the Silk Route when it was operational. The area offers a stunning view of the white mountains, and the journey itself is an adventure to remember. The India-China border is only a few feet from the Nathu La Pass and you can see the soldiers of both the countries guarding the border. You can visit the Sherathang Market and cloud-covered Kupup on your trip.
Because of its height, the Nathu La Pass has a lower level of Oxygen. Don't let that stop you from enjoying Gangtok Adventure Activities as you can easily carry a small Oxygen cylinder with you. Apart from a Protected Area Permit, issued by the Sikkim Tourism Department, you will also need to carry an ID proof and two passport size photos with you. You won't be allowed to enter the Nathu La Pass without them.
Good to Know :
Location: 52 km from Gangtok.
Price: Protected Area Permit costs Rs. 200 per person.
Timing: 8 AM to 9 AM, Wednesday to Sunday.
Timing: Winter season is the best time.