Cable Car Ride: Get Gangtok's Bird Eye View
The cable car ride between Deorali and Tashiling will show you the view of Gangtok from the mountains.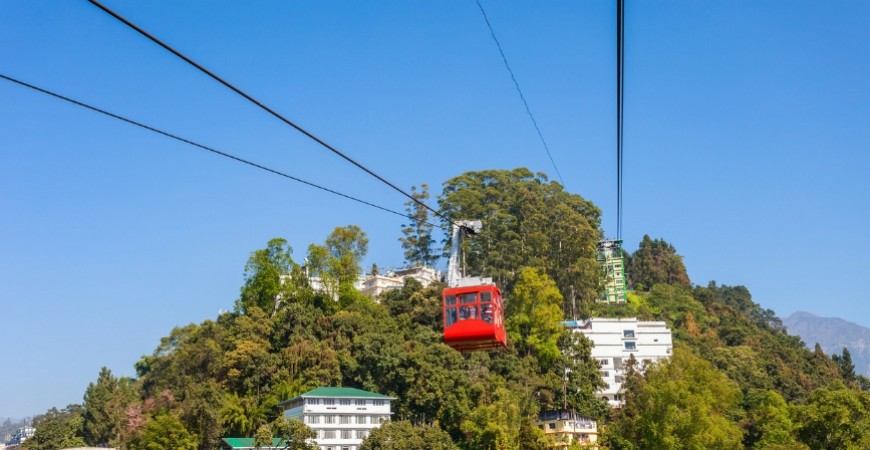 We all tend to become a little philosophical around the mountains. But have you ever wondered what the mountain sees when it looks at us? We suggest you take this cable car ride to see how Gangtok looks from the mountains.
Ropeway cable car ride is a continuous loop between Deorali to Tashiling with a stop at Namnang in the middle. You can board and disembark anywhere. The entire ride is about a kilometre long and takes about 15 to 20 minutes to complete. The car can accommodate up to 24 people. Though there are no seats, as it is a short ride, one can stand and this does not take away from the experience.
As the car begins its journey, the town of Gangtok can be viewed in all its glory, its hustle and bustle appearing somewhat inconsequential from a height. You can also get an amazing view of the snow peaks of Kanchenjunga. When you look down, you can see a river flowing some 3500 feet below you, making you feel like a bird flying in the sky. And believe us, this makes for a lovely, Instagram story.
Good to Know :
Location: 3 km from Sterling Gangtok
Entry Fee: As applicable
Timing: 9:30 am to 4:30 pm