Seven Sister Waterfalls: The falls that make your Jaw drop.
The waterfall that, in a way, represents the Seven Sister States of the North East – is a jaw dropping sight to be seen!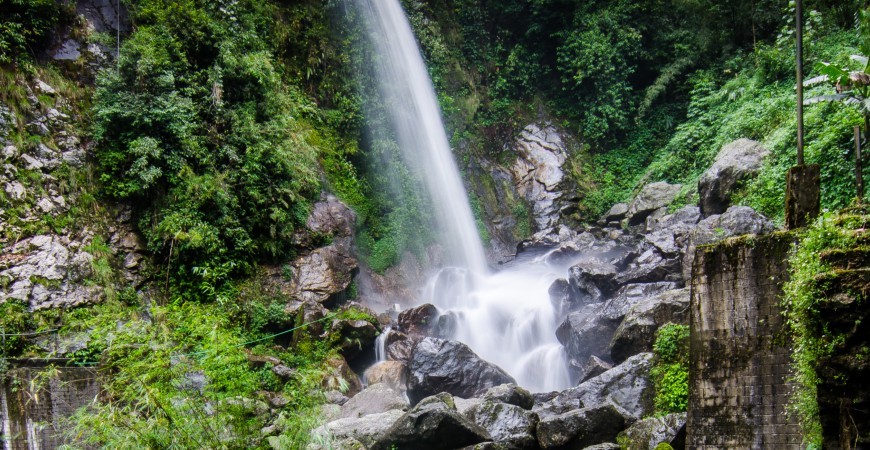 One of the must Things To Do in Gangtok is to visit the gorgeous Seven Sisters Waterfall. As the name suggests, there are seven waterfalls of different sizes that flow side by side. The scene is spectacularly mesmerizing. During the monsoons, all the seven waterfalls come to life and fiercely come down from the mountain and create huge waves below. This dangerous phenomenon is one sight that you must not miss on your trip to Gangtok. This has made the place a popular destination for tourists and locals alike, especially the ones with a camera. It absolutely is a thing to capture.
The seven waterfalls rushing down through the forest covered mountains create a perfect harmony and you can spend hours looking at them. The destination is a perfect place to relax and enjoy the view. As the sun starts to set down, the long shadows of the mountains and the orange sky reflect on the Seven Sisters Waterfall, making them even more magical. You can arrange a small picnic with your family and friends to spend a lovely day surrounded by nature.
Good to Know :
Location: National Highway, 32 km from Gangtok.
Price: Free.
Timing: May to July is the best time when the waterfalls are in their full glory.