Planning a trip is never easy. There are many factors to take into consideration—which place to go to, what to carry, where to stay, how to travel—these and many more questions beset you as you plan that dream trip. So, how do you go about creating your travel itinerary? Ever considered referring to the zodiac for inspiration? Manisha Koushik shows you how the sun signs can have a strong influence on where you want to travel, how you travel and what your idea of a vacation is.

Aries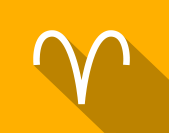 You may be overloaded with work, but you will manage to find time for your pre-planned travel. Some developments on the home front may not be to your liking, but it is better to wait for some time before asserting yourself. At times a quiet evening can do wonders as compared to a ten-day long trip; think about it. In the second half of the month, something that was your responsibility at work may put you in a difficult situation if not attended to promptly.
Travel Tip of the month: Your impulsiveness in purchasing something without adequate research may make you waste your money.
Soul mates: Gemini
Just say No to : Leo
Lucky No.: 15
Lucky Colour: Cream
Taurus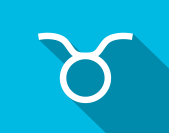 You may harbour mixed feelings for someone close to you, so listen to your heart. The period turns out to be excellent for you as you pursue your luxury travel goal with single-minded devotion. You will feel fit and strong enough to take on the world! Your reputation on the social front is set to rise. Romance may remain elusive, so don't leave any stone unturned to find it.
Travel Tip of the month: Be instrumental in sealing a lucrative deal on the travel front.
Soul mate: Aries
Just say No to: Virgo
Lucky No.: 01
Lucky Colour: Green
Gemini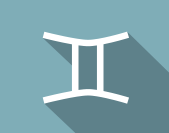 Your superior may bank upon you at work, so put your best foot forward. You may choose to resume your workouts to get back in to shape. Those ailing for long time
will find their condition to have improved. You may need to reserve your opinion in a domestic matter for a more opportune time.
Travel Tip of the month: Time constraints may force you to make haste and spoil your efforts, so be careful.
Soul mates: Leo
Just say No to: Virgo
Lucky No.: 17
Lucky Colour: Purple
Cancer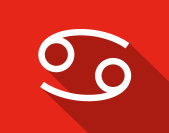 This is the right time to review your professional priorities. Progress remains satisfactory on the academic front. An excellent opportunity is on the horizon for the salaried. Participating in a function or organising a party cannot be ruled out for some. You can be surprised by your dear ones while enjoying a vacation. Your adventurous spirit is likely to take you to someplace fun. Health remains wonderful.
Travel Tip of the month: Don't spend on items that are not of immediate use.
Soul mates: Scorpio & Capricorn
Just say No to: Aquarius
Lucky No.: 22
Lucky Colour: White
Leo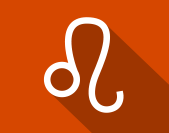 You may have to adopt a wait-and-watch approach on the professional front, as things may appear a bit hazy. You will experience something new on the academic front. Getting invited to a celebrity-studded event is on the cards for some. Mutual attraction and meeting of the minds may give the required push to a budding romance. Much fun is in store for youngsters undertaking a journey to someplace exotic. Financial stability is assured.
Travel Tip of the month: Avoid making hasty decisions; analyse things well before taking a final call on them.
Soul mate: Sagittarius
Just say No to: Aries & Scorpio
Lucky No.: 09
Lucky Colour: Orange
Virgo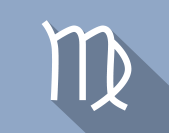 Don't take things easy at work as superiors repose full faith in you. Financially, you will be very well off and will continue to grow your wealth. Those afflicted with a lifestyle disease will be able to keep it in check and enjoy good health. Some family issues may need urgent resolution, so don't neglect them. You may need to attend to the health of an elderly family member.
Travel Tip of the month:  You will have to put your trust in people, if you want to establish friends while on the move.
Soul mate: Capricorn
Just say No to: Gemini
Lucky No.: 03
Lucky Colour: Lemon
Libra
Someone may try to hoodwink you on the financial front, so remain careful. Worries facing you on the professional front disappear as you manage to set things right. Finding the right candidates to shoulder important tasks will be easy, but retaining them may prove to be tricky. Someone in your social circle may work towards bolstering your image. You will be much more accepting of someone's shortcomings on the academic front. Romance beckons for some.
Travel Tip of the month: All that glitters is not gold. Be wise in picking things from a tourist spot or you may be tricked into paying a hefty price for cheap quality.
Soul mates: Gemini
Just say No to: Aquarius
Lucky No.: 02
Lucky Colour: Peach
Scorpio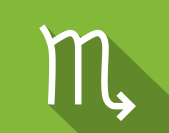 Familiar surroundings may tempt you to let your hair down. A family member staying separately is likely to return home for a few days. Organising a party or a gathering is possible and will prove to be lots of fun. You will get a chance to share your innermost feelings with a loved one towards the end of the month. Starting something new on the professional front now is likely to have better financial prospects.
Travel Tip of the month: Some mental flexibility will be required to make your mark at work-related travel.
Soul mate: Virgo & Cancer
Just say No to: Leo
Lucky No.: 08
Lucky Colour: Yellow
Sagittarius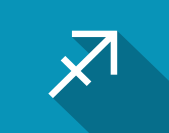 You will need to motivate someone to give a helping hand. Travel promises better opportunities as you resolve to follow every lead. You may cut corners just to finance a new project. Keeping your spouse informed about something you are engaged in is advisable. You may take up some activity or sport just to keep trim and slim. Those thinking of selling a property will be able to get buyers with deep pockets.
Travel Tip of the month: It's good to help someone in need but stay alert of such traps while travelling.
Soul mates: Capricorn
Just say No to: Gemini
Lucky No.: 06
Lucky Colour: Red
Capricorn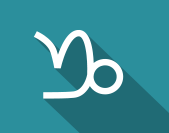 There is some confusion regarding an issue at work that you need to sort out. You are likely to up your earning and strengthen your financial front. Someone you secretly desire may give positive indications and make you smile. You may organise a family gathering just to be meet your near and dear ones. Health of those unwell is set to improve. You may seriously consider joining a gym or starting a fitness regimen.
Travel Tip of the month: Don't compromise on family commitments against your leisure travel. Trips can be planned anytime but family should be a priority!
Soul mates: Pisces
Just say No to: Aries
Lucky No.: 02
Lucky Colour: Violet
Aquarius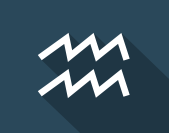 Delegating work will prove to be a weight off your chest, but do supervise. You are likely to remain in a highly romantic state. Your wish for an outing and a change of scene is likely to be granted. If you are waiting for someone's reply on a deal, it is better to seek it out rather than wait. An investment scheme suggested by someone may not be the best option, rethink before parking your money there.
Travel Tip of the month: Do carry copies of all your travel documents while travelling.
Soul mate: Taurus
Just say No to: Leo & Gemini
Lucky No.: 04
Lucky Colour: Rose
Pisces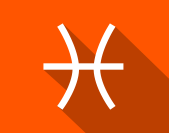 This is the month when you will need the help of your well wishers. If a persistent ailment has been your worry in the past, you can bid it adieu for good. You may want to teach someone a lesson but bluntness just won't do here. Playing the waiting game and you will get your chance. Some good opportunities may come your way on the professional front, but taking full advantage of them appears to be difficult.
Travel Tip of the month: Let bygones be bygones; travel can turn foes into friends – just make the first move and speak to the people you have been cutting corners with.
Soul mate: Aquarius & Leo
Just say No to: Scorpio & Gemini
Lucky No.: 05
Lucky Colour: Peach
Predictions by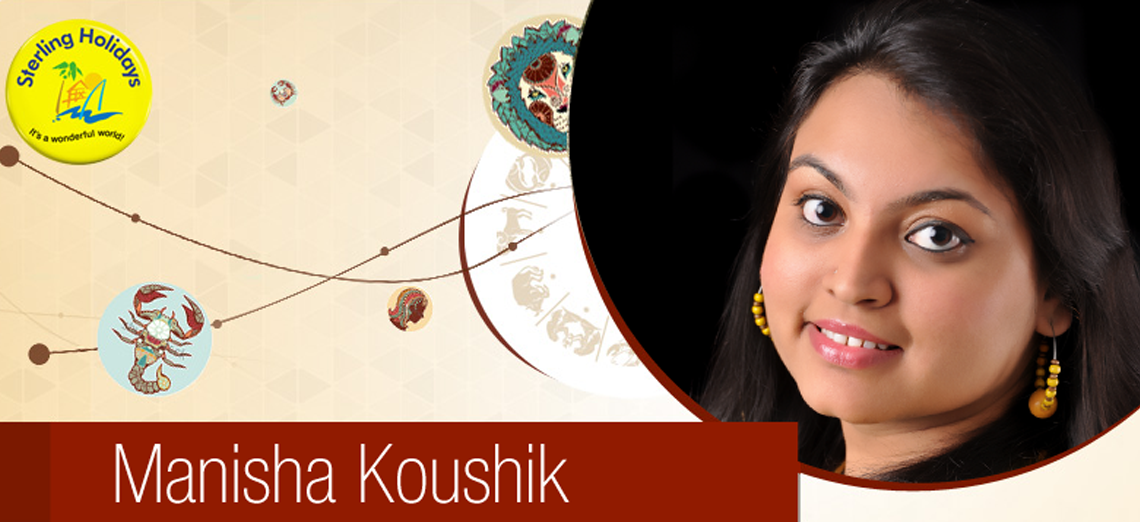 Click here  to give the app a spin and know more about your travel personality.
Read Travel Horoscope for the month of  August 2015 : Travel Horoscope – August 2015, by Manisha Koushik
Read Travel Horoscope for the month of  July 2015 : Travel Horoscope – July 2015, by Manisha Koushik
Read Travel Horoscope for the month of  June 2015 : Travel Horoscope – June 2015, by Manisha Koushik
Read Travel Horoscope for the month of  May 2015 : Travel Horoscope – May 2015, by Manisha Koushik
Read Travel Horoscope for the month of  April 2015 : Travel Horoscope – April 2015, by Manisha Koushik
Read Travel Horoscope for the month of  March 2015 : Travel Horoscope – March 2015, by Manisha Koushik
Read Travel Horoscope for the month of  February 2015 : Travel Horoscope – February 2015, by Manisha Koushik
Read Travel Horoscope for the month of  January 2015 : Travel Horoscope – January 2015, by Manisha Koushik
Read Travel Horoscope for the month of  December 2014 : Travel Horoscope – December 2014, by Manisha Koushik
Read Travel Horoscope for the month of  November 2014 : Travel Horoscope – November 2014, by Monisha Singh Dudaney
Read Travel Horoscope for the month of  October 2014 : Travel Horoscope – October 2014, by Monisha Singh Dudaney
Read Travel Horoscope for the month of  September 2014 : Travel Horoscope – September 2014, by Monisha Singh Dudaney
Read Travel Horoscope for the month of August 2014 : Travel Horoscope – August 2014, by Monisha Singh Dudaney
Read Travel Horoscope for the month of July 2014 : Travel Horoscope – July 2014, by Monisha Singh Dudaney
Read Travel Horoscope for the month of June 2014 : Travel Horoscope – June 2014, by Monisha Singh Dudaney
Read Travel Horoscope for the month of  May 2014 : Travel Horoscope – May 2014, by Monisha Singh Dudaney
Read Travel Horoscope for the month of  April 2014 : Travel Horoscope – April 2014, by Monisha Singh Dudaney
Read Travel Horoscope for the month of  March 2014 : Travel Horoscope – March 2014, by Monisha Singh Dudaney
Read Travel Horoscope for the month of  February 2014 : Travel Horoscope – February 2014, by Monisha Singh Dudaney
Read Travel Horoscope for the month of  November 2013 : Travel Horoscope – November 2013, by Monisha Singh Dudaney
Read Travel Horoscope for the month of  October 2013 : Travel Horoscope – October 2013, by Monisha Singh Dudaney
Read Travel Horoscope for the month of  September 2013 : Travel Horoscope – September 2013, by Monisha Singh Dudaney
Read Travel Horoscope for the month of  August 2013 : Travel Horoscope – August 2013, by Monisha Singh Dudaney
Read Travel Horoscope for the month of  July 2013 : Travel Horoscope – July 2013, by Monisha Singh Dudaney
Read Travel Horoscope for the month of  June 2013 : Travel Horoscope – June 2013, by Monisha Singh Dudaney
Read Travel Horoscope for the month of  May 2013 : Travel Horoscope – May 2013, by Monisha Singh Dudaney