THE WAR OF 1814
Did you know the Anglo-Nepalese War or the 'Gurkha War' led to the then British Army recruiting a regiment of Gorkhali and Kumaoni warriors into the Armed services? This is one 'bloody' history story you wish you knew.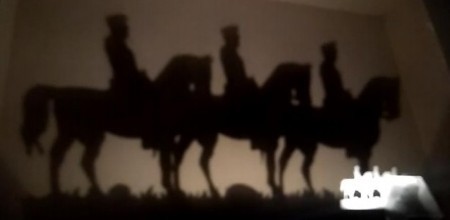 Did you know 'Gurkhas' have been a pillar of India's national security for decades? In the words of our Former Indian Field Marshal Sam Manekshaw "If a man says he is not afraid of dying, he is either lying or is a Gurkha."
The unique shadow display of the infamous Gorkha War or War of 1814, which later led to the creation of a Gurkha regiment in the Indian Armed forces is a testament of the fearless warriors and their techniques but it is also a representation of a dark moment in history where the India soldiers fighting for the British Colonial Army suffered the most.
Represented here in each of these war silhouettes are the highlight from the war.
#SterlingDiscoveriesandExpereinces
#TheGurkhaWar