Landour: When it was Meat Instead of Potatoes
Landour is the original British settlement, which expanded into Mussoorie. Charming stone cottages, old churches and schools are still in good shape as is the spirit of the place.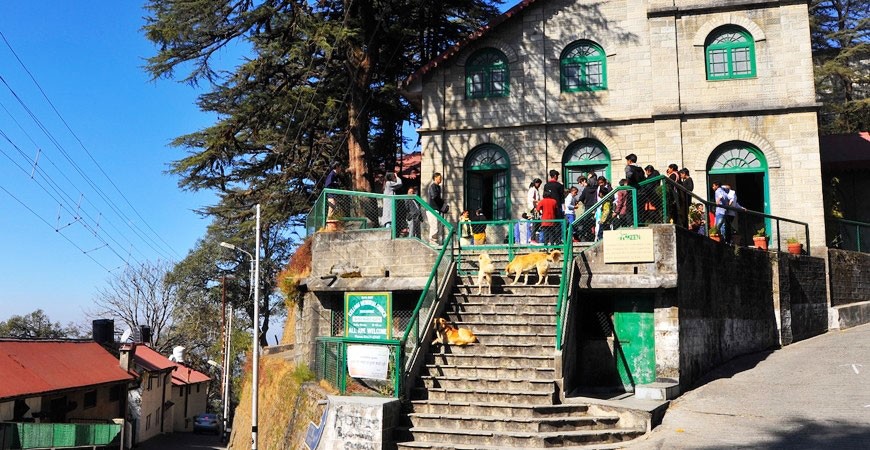 Captain Young, stationed at Dehra valley (Dehradun), was beginning to despair of never being able to grow his beloved potatoes. A group of locals, who had grown the tuber with some success, told him to try to cultivate them in the upper slopes of the hills surrounding the valley.
The captain set out on foot with a group of fellow starch enthusiasts. At 6000 ft, he discovered thick deodar forests teeming with wildlife. The abundance of meat made Captain Young forget potatoes. He built a hunting lodge and two years later, a house. Others followed suit and thus was born Landour, a British settlement in the barely inhabited region of Mansoori. The locals called it so because of the Mansoor plant that grew here in abundance.
Landour gave rise to Mussoorie. Roughly, Landour was the Cantonment area where the British lived. Everything else in the vicinity was Mussoorie. Through the nineteenth century, right up to the early twentieth, Landour was quite an interesting place; it had prayers, parties, scandals and liaisons in equal measure. The Clock Tower at Landour Bazar, Kellogg's Church, St. Paul's Church (at Char Dukaan) and Sister's Bazaar are few places that have borne the transition of time with easy grace. They give Landour much of its timelessness.
And for those who have grown up on the Bond with the pen, the author lives in Landour. A nonagenarian, Ruskin Bond does not receive fans at his house as he once used to. However, every Saturday, he can be found at the Cambridge Book Depot at the Mall, chatting and signing books. 
Landour will live as long as memories of the Raj do. In many ways, the two are synonyms with each other.
Good to Know
Location: 10 km from the Sterling resort
Timing: 9am to 6pm