Kempty Falls : Afternoon Tea with a View
A picturesque waterfall near Mussoorie, Kempty Falls is a treat for the eyes! Known to be a favourite amongst the British gentry, the beauty of the falls is ethereal.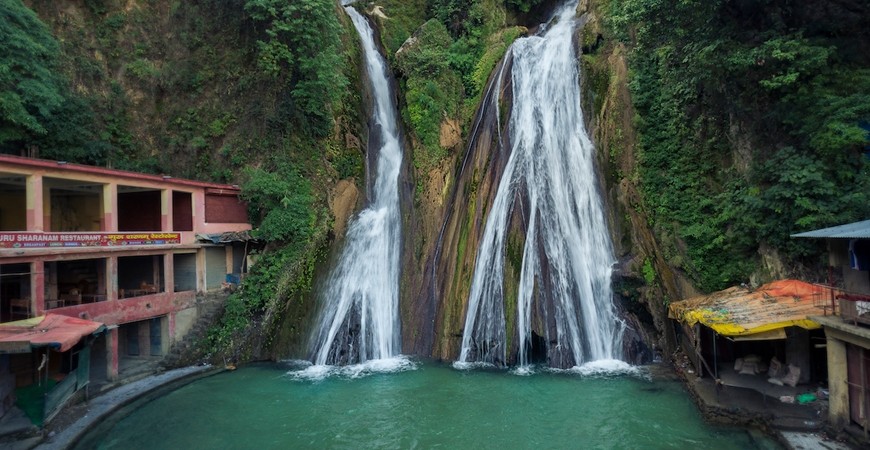 Kempty Falls in Mussoorie may have derived its name from the term, 'camp-tea.' British officers and their memsahibs were known to set up camps by this picturesque waterfall and drink tea while savouring its ethereal beauty.
The most distinguishing features of Kempty Falls are its multiple cascades and streams that look like smooth flowing tresses of a celestial being. These clear glistening streams of water are visible from a distance. On reaching the falls, one has two options - to climb down and join people bathing under the falls or to take a short hike to the top that leads to pristine jungles. For adventure seekers, Kempty Falls also has an artificial lake, which offers activities like boating and zip lining.
With restaurants and shops in the vicinity, Kempty Falls has become a popular tourist spot. But neither the crowd nor the buzz can take your attention away from the beauty of the falls.
Good to know :
Location: 19 km from Sterling Mussoorie
Timings: 8:00 am to 5:00 pm
Entry Fee (Cable Car): As applicable