Gun Hill: Time-Keeping, The Traditional Way
A charming place with a quirky history, Gun Hill is just a short hike from the Mall road. It has a carnival-like atmosphere where Mussoorie comes out in all its glory.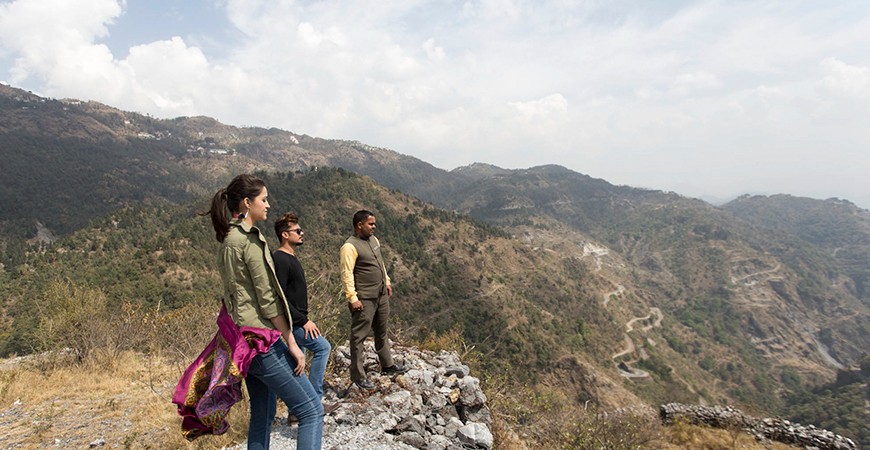 Do you remember that there was a time when the sun and the moon acted as the official timekeepers for everyone? Watches were a luxury back then and only a privileged few had one. Even so, they had a tough time adjusting the watches constantly to keep the correct time.
The British administrators in Mussoorie came up with a brilliant plan to address the problem. They set up a gun at the highest point, atop a hill, and fired it at a pre-decided time so that everyone could adjust their watches once they heard the shot. And that is how Gun Hill got its name.
But those days are long gone, and nobody needs a gunshot to tell time anymore. But tourists visit this place today for its quirky history and the panoramic view it offers. The hill is just a short 20-minute hike from the Mall Road. Or you can take the cable car from Mall Road.
Once at the top, visitors are greeted with a fair-like ambience. Rides for children, fast food joints and games keep the place abuzz. But if you are looking for some peace, you can walk to the edge of the hill and soak in the splendid view of the Himalayan peaks.
Good to know :
Location: 3.5 km from Sterling Mussoorie
Timings: 10:00 am to 6:00 pm
Entry Fee: As applicable