Cambridge Book Depot : Where Mussoorie comes alive for the Book lovers
Mussoorie is home to Ruskin Bond. At Cambridge Book Depot, a nondescript bookstore on Mall Road, you'll find everything about what inspired this prolific author of children's literature, and a chance to meet him!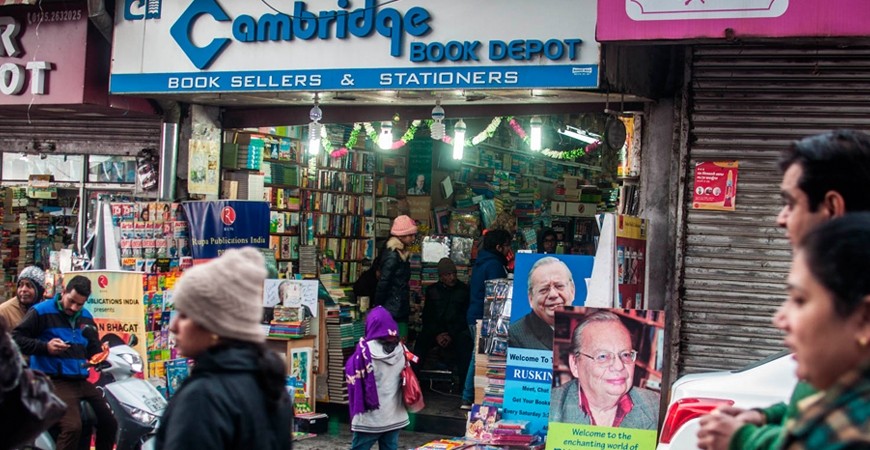 The Cambridge Book Depot on the Mall Road, iconic as it is, is quite easy to miss if one is not specifically looking out for it. Although a small, unassuming shop packed from floor to ceiling with books and stationery, it is quite charming and invites you in with a big heart and great spirit. It fulfils more than your thirst for inspiration and knowledge. If you have grown up reading Ruskin Bond's stories and would like a chance to meet him, then be there at this bookstore on a Saturday.
Visiting Cambridge Book Depot every Saturday is a bit of a ritual for Ruskin Bond. The author is an affable and witty man who gladly humours most requests for autographs and photographs. Bond has often described the bookstores and tea shops of Mussoorie in his stories. He has enticed people to discover the place for themselves with his charming descriptions. Cambridge Book Depot is a treasure house of these stories.
No doubt it would be a priceless experience to meet a storyteller like Ruskin Bond and take a small glimpse into his mind. We know book lovers wouldn't miss it for the world, and Sterling Mussoorie will be delighted to organise this wonderful experience for you. 
Good to Know:
Location: 2.5 km from Sterling Mussoorie
Timings: 8:00 am to 7:00 pm