Flora & Fauna
When the resort itself is an eco-tourism hotspot, why even step out!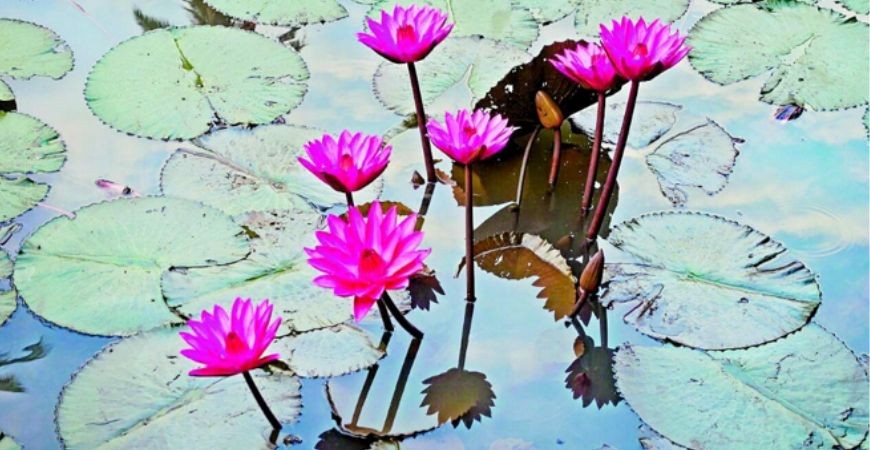 From watermelons, pomegranates, guavas and mangoes, to custard apples, Averrhoa bilimbis, cinnamons and sweet pomelo citruses, Sterling Palavelli Godavari is home to a wide variety of fruit plants - both regional and exotic.
The Lipstick tree (Bixa Orellana) with red seeds that can be used as a natural lip colour, the Sahasrara lotus that flaunts 1000 petals and the Amazonica Lily that's native to the shallow waters of the Amazon river are only a few of them. It is said that the leaves of Amazonica Lily that grows up to 10 ft can even hold a baby!
But the showstopper is the huge lily pond with turtles, fishes and white Pekin ducks. If you take a walk around the pond early in the morning, you can spot white-throated kingfishers and sandpipers chasing the colourful butterflies.