Symphony of Wilderness: Embracing the Kabini Rivulet
Behold the wondrous embrace of nature's poetry at Sterling Vythiri Resort, where the Kabini Rivulet dances with elegance, etching a mesmerizing tale of unyielding beauty and life's bountiful abundance.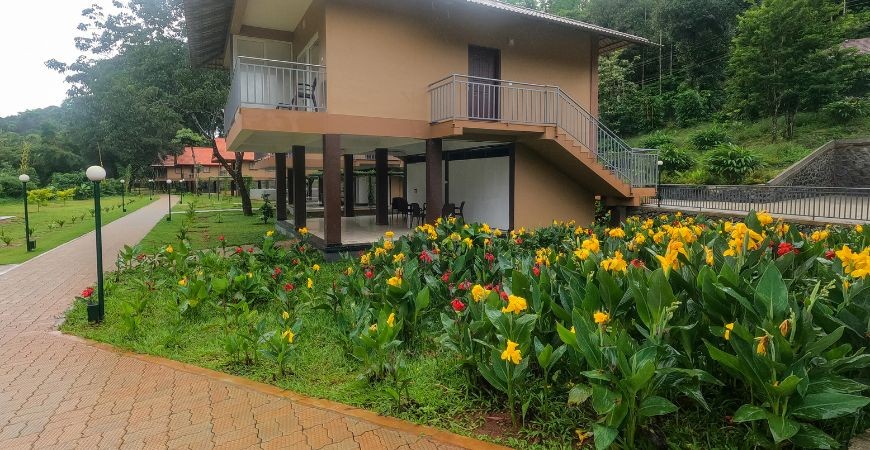 With its origins in the majestic Western Ghats, this gentle tributary weaves a melodious symphony, whispering the secrets of lush wilderness and a timeless symbiosis with the natural world. The Kabini Rivulet, cradles diverse ecosystems, nurturing an array of vibrant flora and fauna. The mesmerizing ballet of butterflies and dragonflies above its tranquil surface adds to its magical aura, while the gentle murmurs of the river's current create a serene ambiance, inviting all who listen to be touched by its soul-soothing charm.
Yet, beyond its ecological significance, this rivulet has intertwined with the lives of indigenous communities for generations, symbolizing the essence of life's rhythm and Mother Earth's enduring embrace. It has been witness to the timeless cycle of existence - from the tender sips of deer to the graceful saunter of majestic elephants that honor its sacred waters.
Here at Sterling Vythiri Resort, we cherish the Kabini Rivulet as a gift from nature, and our commitment to its preservation ensures that future generations can savor its ethereal beauty. This living testament to the delicate harmony between humans and the wild calls us to embrace our role as stewards of the environment, urging us to safeguard the lifelines that sustain us.
As you stand upon its banks, let the Kabini Rivulet serenade your soul with its whispers of untamed wonder and timeless allure. Allow it to rekindle your love for the wilderness, reminding you that within its embrace lies the essence of Sterling Vythiri Resort - a sanctuary where man and nature unite in perfect harmony, forever moved by the symphony of the Kabini Rivulet.