Swamimalai - Panoramic View of a Hillside
Swamimalai Hill is the highest viewing point in Yelagiri. A trek to the top leaves one breathless, by the beauty that unfolds in a panoramic view.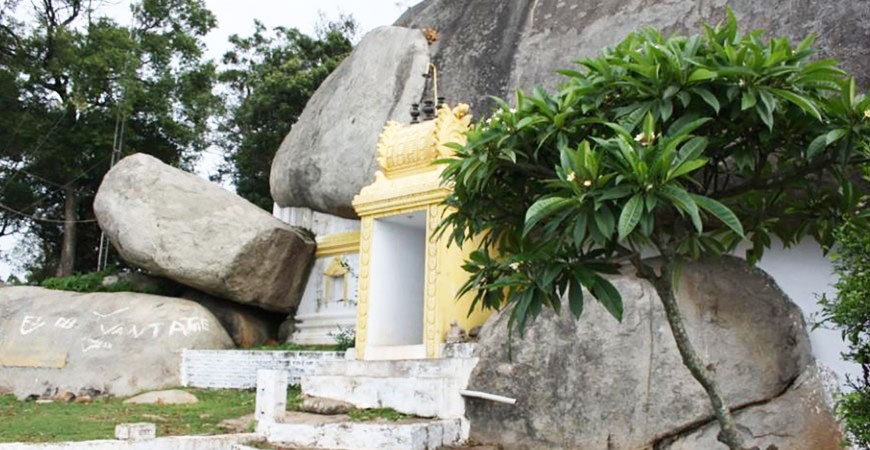 Swamimalai is often described as a cake-shaped hill, but getting to its summit is not an easy journey. The peak is the highest viewing point in Yelagiri, standing at 4,338 ft above sea level.
The trek starts from Mangalam village and is about 3 km one way. Follow the mud path through the fields for about five minutes, and you will see Swamimalai Hill. The path to the top is well cut, so it's hard to get lost so long as you follow the route. There are no directions once you leave the village, so just take the obvious path. At some places, one can find stone steps and at others, tree roots serve as footholds. The climb takes about an hour depending on the pace and the stops along the route.
Trek leisurely because there is much to be explored along the way. The chirping of the birds, the mist dissipating to reveal beautiful green hills, the clean crisp air - everything comes together to create a deep sense of calm within.
The panoramic view from the top makes every step worth it. There is a Shiva temple at the top, which perhaps gives the hill its name.
Good to Know :
Location: 5 km from the Sterling Yelagiri.
Wear comfortable clothing, shoes are recommended.
The best time for the trek is early morning and before sunset.