Taj by Moonlight: A Romantic Sonnet
Cherish one of the most romantic moments at the Taj by moonlight.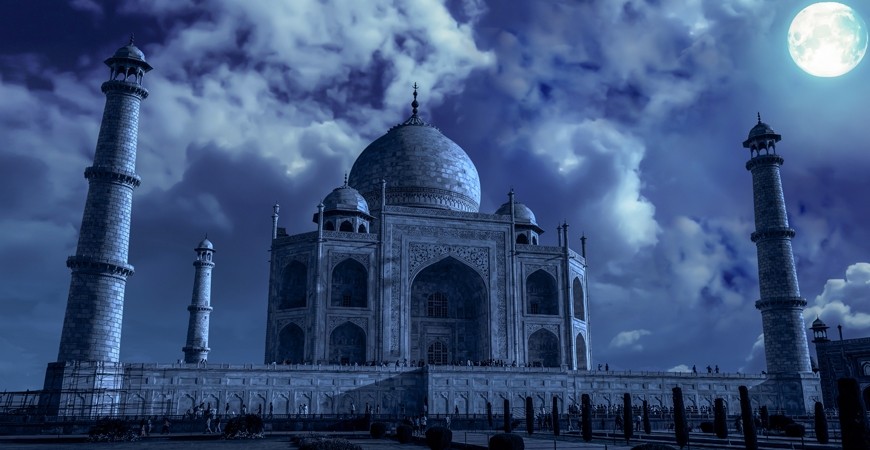 Every month, for five days, the moon beams light upon the Taj Mahal, making it hauntingly beautiful. The graceful and demure Taj, silhouetted against the dark night sky, appears to shine as the marble reflects the moonlight.
People from across the world flock to see the Taj on a moonlit night, but only 400 get the opportunity to witness this magic. Eight batches of about 50 people are allowed in between 8:30 pm to 12:30 am. 
Your journey to Agra is incomplete without this surreal experience. We at Sterling Agra are more than happy to facilitate this journey for you and your companions.
Good to Know :
Location: 3 km from Sterling Agra
Time: 8:30 pm to 12:30 am
Entry Fee: The tickets can only be purchased a day in advance from the booking counter at the Archaeological Survey of India, located at Agra Circle, between 10am and 6pm.