Sterling Holidaygraphy
Do you remember the last time while on holiday you allowed yourself to truly enjoy the moments spent with your loved ones without being glued to your camera clicking photos to capture those precious moments? Barring that awkward, oddly angled selfie, it's difficult to capture everyone in a single frame though, isn't it?
Imagine having your joyous moments captured by a professional photographer while you just relax and enjoy your holiday. Stunning, candid photos, set against beautiful natural backdrops that ensure post worthy pictures and priceless memories frozen in time, without spending a bomb.
Sterling Holidaygraphy offers personalized photoshoots by ace photographers at stunning locations in and around our resorts.
THREE REASONS WHY YOU MUST CHECK OUT STERLING HOLIDAYGRAPHY
Get shot by experts !
Holidaygraphy professionals, carefully selected based on professionalism, experience, and creativity, are equipped with the best technology and the knowledge of the best spots in each destination, ensuring truly spectacular photos. With us, you can be assured of the best.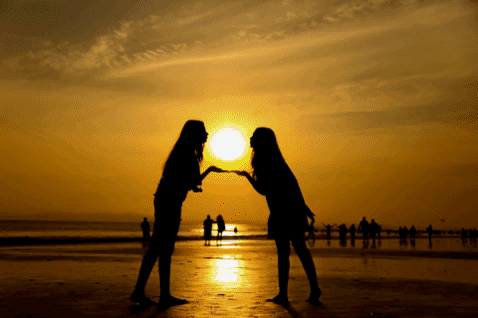 It's all about your holiday!
Holidaygraphy ensures your vacation is made memorable without the stress of constantly clicking photos. The only thing you need to focus on is having a great time!
Capturing moments for memories to last forever!
Holidaygraphy professionals create memories that you get to take back as pictures in the form of digital and physical copies, as you prefer. With this, you have something beautiful to always look back on in the years to come.
STERLING HOLIDAYGRAPHY PACKAGES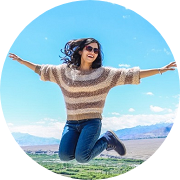 HOLIDAYGRAPHY PIXELS
Shoot time - 45 minutes
Package includes :
All photos, 30 edited photos, 5 collages.
Rs. 2,999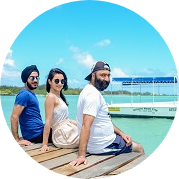 HOLIDAYGRAPHY MOMENTS
Shoot time - 90 minutes
Package includes : All photos, 20 edited photos, 3 collages. Photoframe of 12'x18' with either name frame or collage delivered to your address.
Rs. 4,999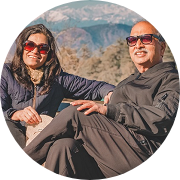 HOLIDAYGRAPHY MEMORIES
Shoot Time - 90 Minutes
Package includes : All photos, 25 edited photos, 5 collages. Printed album of 12'x18' with 12 pages delivered to your address.
Rs. 5,999
Terms and Conditions:
1) Sterling Holiday Resorts Limited entrusts the responsibility to Travographer to provide professional photoshoot services subject to all conditions agreed by the guests before hiring of services.
2) Quality and delivery of services, services standards, professionalism of photographer and the output is the complete responsibility of Travographer/ photographer carrying out the shoot.
3) The complete responsibility for the post production and customer support services of the photoshoot is taken care by Travographer.
4) The digital assets/ pictures arising out of this project would be available on a portal/ platform to which the guests shall have direct access using a unique login ID and a secure password.
5) Subject to authorisation by the guests, Sterling Holiday Resorts Limited has the rights to use the assets from the photoshoot for any promotional purposes.
6) Any issue raised by the customer/ guest in respect to the photoshoot services rendered on behalf of SHRL will be handled by Travographer. All issues/ conflicts raised will be the sole responsibility of Travographer.
7) Sterling Holiday Resorts Limited is not responsible for loss, misuse, theft, damages to any photograph or products delivered by Travographer at the resorts. The responsibilty for all such lies with the guests and Travographer.
Don't miss out on checking this out during your next holidaywith Sterling. To book a holidaygraphy session, call +918448993926 or ask the Front Office Manager while at the resort.