Oyster Rock Lighthouse: A Remnant of India's Colonial Past
Lighthouses on any beach carry a charm, all their own. But not all of them have a story to tell like Oyster Rock, a lighthouse built by the British during the colonial era.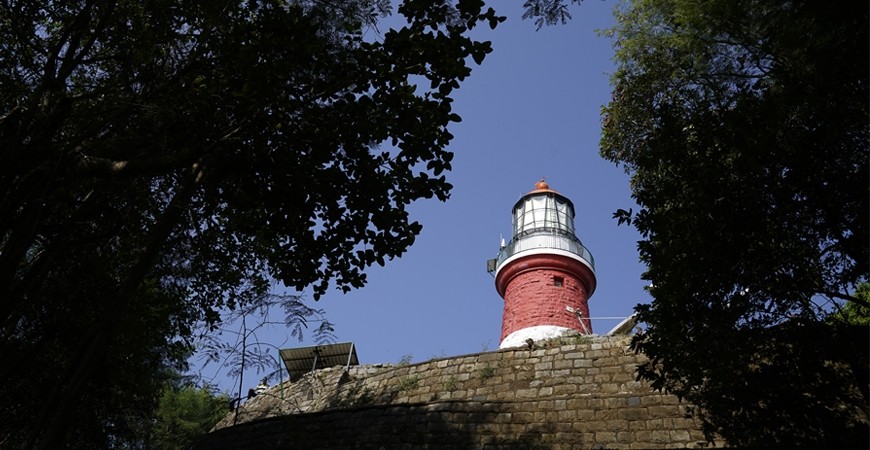 During the 1860s, the British constructed a lighthouse on Oyster Rock, a group of islands and rocks in Karwar. Long before electricity was invented, the keeper of lighthouses had to light a lamp at sunset and extinguish it at sunrise. They had to keep a check on the light throughout the night and wind the mechanism that caused the lens to revolve. The lantern at this lighthouse was painted white rather than orange or red, in order to make the sunrise and sunset more visible. The optical equipment with wick burners in those days were classified as 'first order'or 'second order' and so on, based on their sizes and usage. The First order equipment on Oyster Rock was brought all the way over from England, installed and commissioned on 25 March, 1864.

Today, there are no such keepers to tell tales of the sea. Halogen lamps have replaced the wick burners. Sitting beside the lighthouse in the evening as the sun fades, one wonders how the Mariners may have felt on seeing the light after long and lonely voyages on their ships.

But that's not all, there's more. To get some action after all that contemplation, the Oyster Rock islands are also a hotspot for water sports. Go motor-boating or snorkeling and explore the underwater life of the Arabian Sea.

Good to Know : 

Location: 5 Kms from Sterling Karwar

The lighthouse is on Devad Gudda, and tourists can reach this island with the help of motorboats available from the Karwar Port.