Kali River Estuary: Where the Kali river meets the Arabian Sea
The Kali river estuary is significant in more ways than one. Not only does it connect the states of Karnataka and Goa by a bridge, but it is also the confluence of the river and Arabian Sea.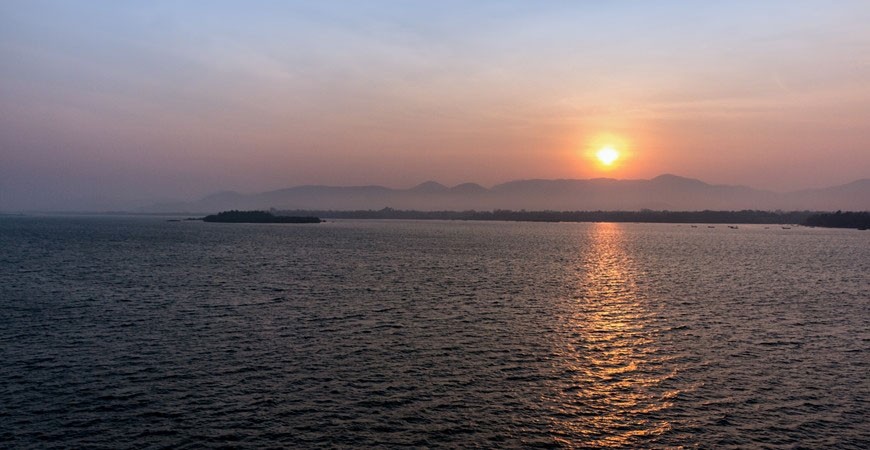 The Kali river flows through Karwar and is the lifeline of the people in Uttara Kannada district. It runs for 184 km before meeting the Arabian Sea and it is at this point of confluence, that the river bridge was built to connect the states of Karnataka and Goa.
The bridge runs over the river's estuary, making for a beautiful vantage point overlooking the confluence of the river and the ocean. Standing on the bridge is exhilarating and humbling at the same time. One can also see the entry point to Devbagh Island and the Sadashivgad Fort from here.
But the best way to really enjoy the surrounding view is by taking the Emerald Bay Cruise offered by Sterling Karwar, which is a cruise down the Kali river. Hop on a local fishing boat, also known as 'Pandy', while watching the sunset. Pass by thick mangrove forests and a temple dedicated to Goddess Kali. While you're sailing by, you may even chance upon a few Dolphins playfully swimming around.
Good to Know: 
Location: Just 450 meters from Sterling Karwar.
Follow the guidelines for photography. Keep children safe.