Aligadda Beach: Pristine Beaches, Fun Activities and More
Aligadda Beach is a radiant place – one where the sand, the sun and happiness meet.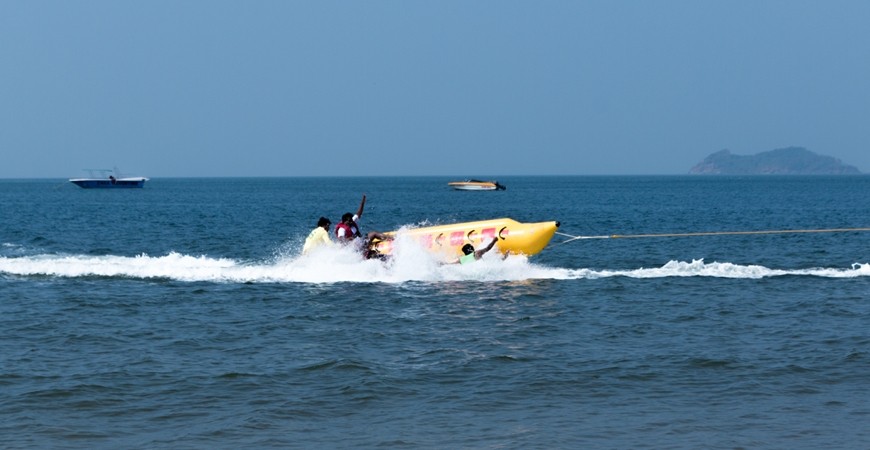 Also known as the 'Mackerel Coast', the Aligadda Beach is amongst the many scenic beaches in Karwar. Located alongside the Uttar Kannada coastline, this sandy retreat is a paradise for those pining for a peaceful and serene vacation. Revel in rip roaring watersports on the pristine Aligadda Beach. Also, behold the stunning sight of the sandy delight. The beach offers a range of water sports like surfing, kayaking, banana boat rides, speedboat ride and sea rafting.

It is an absolutely incredible experience to peek into the aquatic world and explore marine life. Sea diving is the thing to do at the Kurumgad Island, just off the coast of Karwar. Snorkelling and scuba diving are also offered here and at Devbagh.


Good to Know :

Location: 2 km from Sterling Karwar

Timings: 6:00 am to 7:00 am is the best time for Snorkelling and 10:00 am to 05:00 pm for Kayaking. The best time for these activities is between the months of October and February.