Old Shiva Temple: Lord Shiva's Wilderness Abode
Explore the rich flora and fauna of Mount Abu with a nature walk through the curvy hills along the jungle. At the end of the trek, one can explore the ancient Shiva temple known for its presence amidst wild animals and beautiful landscapes. Sterling resorts arrange a trekking expedition for its adventure-hungry guests at Rs. 375 per person.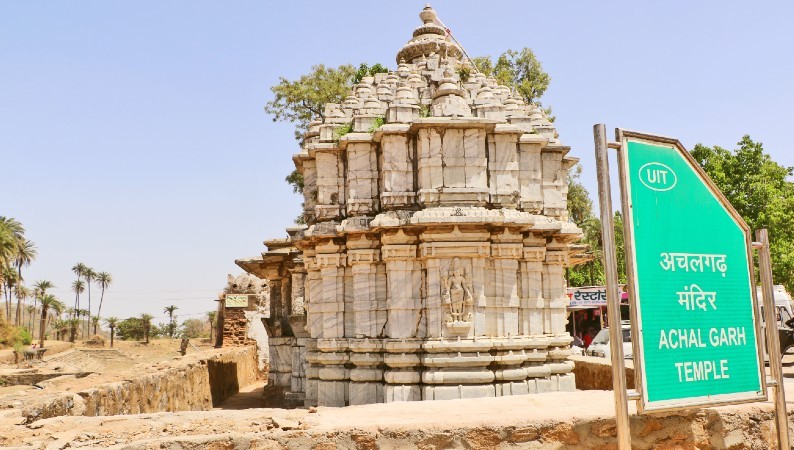 A three-hour soft trek through the jungle leads you to experience the rich flora and fauna of Mount Abu. The hills are a trekker's delight as it is situated in the midst of a deep jungle that is also the home of many wild animals and houses the mythological Shiva temple. Due to the naturally curved path of the hills, we recommend sports shoes to enjoy your nature walk. After the  monsoon season, one can witness a stream along the hill that makes the jungle come alive. The trek ends at Dilwara - Mount Abu campsite.
Perfect place for guests with an interest in trekking, this is a year-round activity. At Rs. 375 per person including trekking fee and tax, Sterling resort recommends this activity to experience the culture of the region alongside a brisk walk with mother nature.
Things to remember
Availability: All through the year
Clothing: Casual
Shoes: Sports shoe with socks
Cap/Hat: Recommended
Sunglasses: Recommended
Sunscreen: Recommended
Walking Stick: Recommended
Umbrella/Rain Gear: Seasonal
Booking recommended
Priced: INR 375 per person including trekking fee and taxes.