Periyar Lake: Where Elephants Come to Drink
Periyar Lake was the preferred holiday destination of the Indian Royals for its scenic beauty. Today, it is a picturesque place for a boat ride and getting a glimpse of wildlife.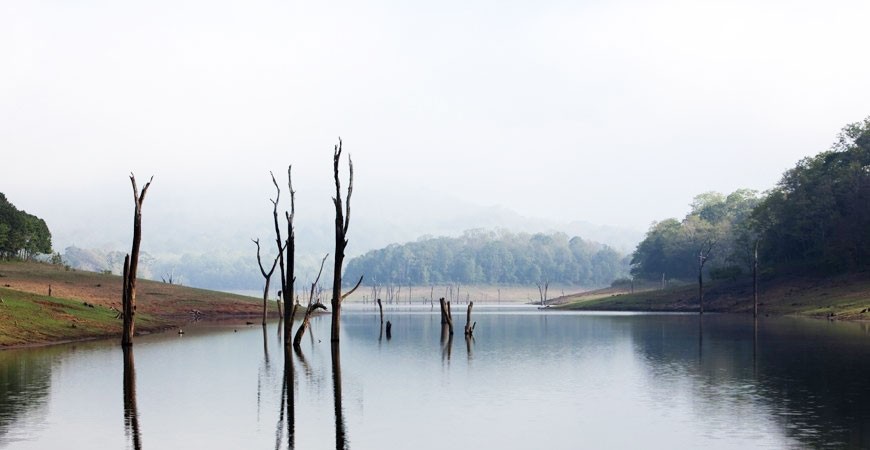 In 1895, an engineer in the British army braved many adversities to build a dam across the Mullaperiyar river which led to the formation of the Periyar Lake, that flows within the reserve forest. The lake nurtures a healthy aquatic ecosystem. This lake is one of the few places in India where one can see animals up close from the safe confines of a boat.
Boating tickets have to be bought from the Forest Department office. The cruise is a magnificent experience. You may spot a herd of elephants drinking water on the banks of the lake. The lake also attracts several birds - cormorants, ibis, cranes, storks and kingfishers - for the fish it contains. 
At the centre of the lake is a forested island. Through the gaps in the foliage, one can see a palatial mansion in the middle of the island. This used to be the hunting lodge of the Maharaja of Travancore.
While in Thekkady, one must visit the Periyar Lake, located inside the Periyar Tiger Reserve.
Good to Know :
Location: 6 km from the Sterling resort
Follow the guidelines for photography. Keep children safe.