Lake Pichola
Nestled at the heart of Udaipur and surrounded by the Aravalli hills with the City Palace being reflected on the lake, the Pichola lake is a must to visit, especially at dusk when it literally turns into a golden hour on steroids.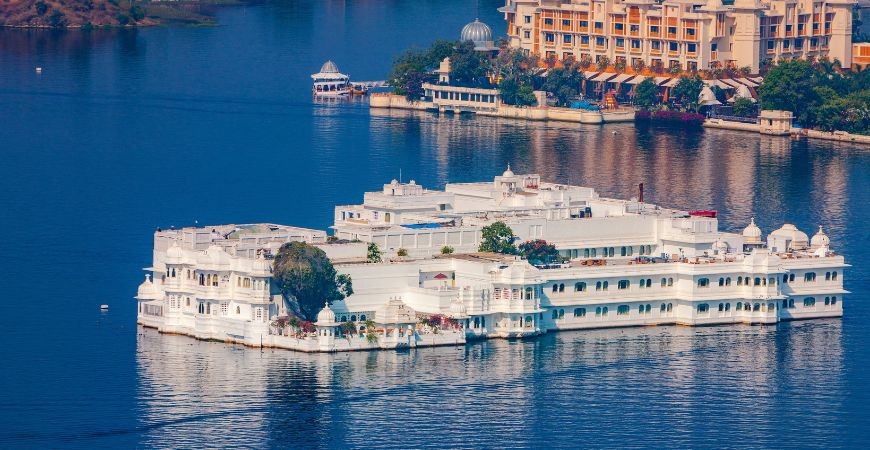 Enjoy the picturesque sunset by taking the boat ride to relax and soak up the orange sun. Udaipur, known as the 'City of Lakes', is rightfully known as such because of its scenic, tranquilizing, picturesque lakes. One such lake that sits right in the middle of Udaipur city is Lake Pichola, built in the year 1362 AD. Named after the nearby village Picholi, Lake Pichola is one of the most famous tourist attractions in Udaipur. The enchanting views of the sunrise and the sunset from the lake are something that should not be missed by anyone visiting the lake.
It was built by a Banjara tribesman, Pichhu Banjara who used to transport grain during the reign of Maharana Lakha. The captivating lake attracted Maharana Udai Singh so much that he established the city of Udaipur on the banks of this very lake. Maharana Udai Singh is credited with enlarging the lake further by building a dam on the shore of the lake.
Later, several islands, palaces, temples, mansions, and bathing ghats were developed in the surroundings of the lake over a period of time, making it even more attractive.
To really feast your eyes with beautiful shades of a sunset never seen before, it is recommended to take the boat ride in the evening.
Good to Know:
Location: 7 kms, a 12 minute drive from Sterling Balicha
Timings: 9am to 6pm
Boating timings: 10am to 5pm
Pricing: 
Boat Ride:
 400 per person for Adults
 200 per person for Children 
Sunset Boat Ride:

 700 per person for Adults
 400 per person for Children