Arsha Vidya Gurukulam: Modern Day Study Of The Vedas
An ashram started by the initiatives of Pujya Sri Swami Dayanand Saraswathi in 1990, Arsha Vidya Gurukulam is a unique place to study ancient scriptures and look at life through a spiritual lens.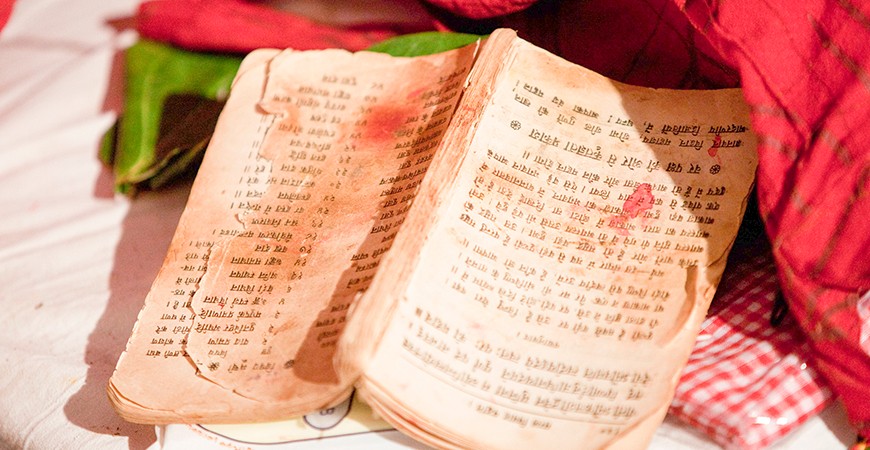 If you've always wanted to study the Vedas, Upanishads and other ancient scholarly texts, this ashram in Anaikatti is one place you must visit. The Arsha Vidya Gurukulam started out with the goal of simulating the traditional 'Gurukul' method of schooling. It has a modern setup with English as the primary mode of instruction. Established in 1990 by Pujya Sri Swami Dayananda Saraswati, a distinguished scholar and Vedanta teacher, who encouraged his disciples to study ancient scholarly texts that go beyond what modern day textbooks teach. Students get a chance to live with the teacher to master their chosen field and practise important life skills. At the Arsha Vidya Gurukulam, learned scholars give discourses on Advaita Vedanta, along with courses in Yoga, Sanskrit and many other classical Indian disciplines. The goal is to help disciples embark on a journey to unravel the mysteries of existence.
The Arsha Vidya Gurukulam offers both long-term and short-term courses for Indians and foreigners alike, making it one of the most coveted spiritual experiences in Anaikatti. A typical course runs for about three years. During this time, the Vedanta, Upanishads, Bhagavad Gita and Vedic chantings are taught. Visitors can also sign up for short weekend courses in guided meditation and chanting to reap the benefits of a deeply spiritual holiday in a tranquil setting.
The Swami also considered Carnatic music to be one of the many ways of connecting with the Divine. Hence, regular Carnatic concerts are held in the ashram, especially during November and December, which is a sensory treat for anyone who has not experienced this before. Apart from these, you can also be a part of their regular satsangs that allow you to evoke your inner calling.
Located by the Anaikatti Main Road, a short drive from Sterling Anaikatti, the gurukulam is surrounded by deciduous trees and resounds with the happy chirping of numerous birds. Even if you're not keen to enrol in a full-fledged course, a few hours in this gurukulam is enough to encourage deep contemplation and quiet introspection, an act much needed in today's hectic lives.
Good to Know :
Location: 13 km from Sterling Anaikatti
Entry Fee: No entry fee
Timing: (6:00am to 11:00am) & (5:00pm to 7:00pm)