Night Safari: Driving Through the Elephant's Homeground
Sterling Anaikatti's exciting night safari through the surrounding forests lets you experience the destination in a completely different light, or rather the lack of it!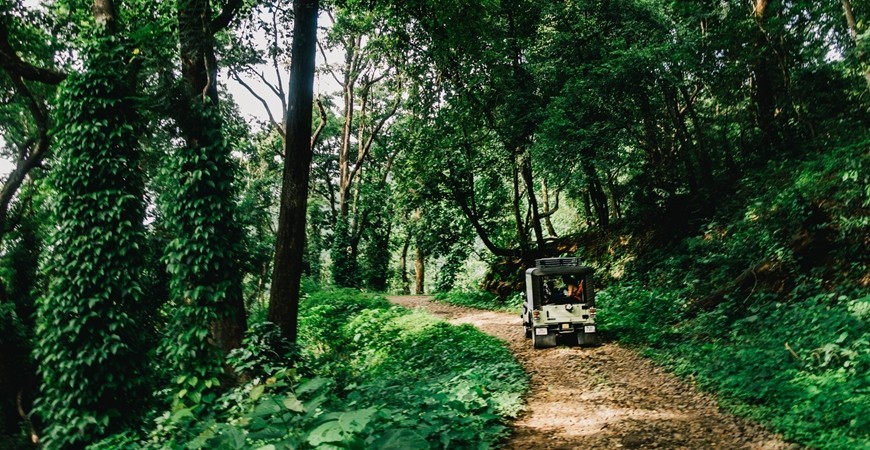 One of the most exciting experiences in Anaikatti is the jeep drive of about 15 km through the surrounding forest at night. The night safari drive begins at the resort after dinner, at around 9 pm. The jeep passes through the nearby village of Agali, a stretch frequented by elephants and some of the smaller inhabitants of the nearby jungles. The farmlands and orchards in the region border the elephants' natural home. If you look closely, you'll notice that the stretch is filled with various clues that indicate the passage of these giants.
While elephants are usually the main "attraction" of a night safari, don't forget to enjoy an encounter with a mongoose, gaur (commonly called the Indian bison) and other wildlife during the drive. During the night safari, it's advisable to maintain silence as all animals are extremely sensitive to noise and the best way to observe them for a long time is by not disturbing them. This adventurous activity organised by Sterling Anaikatti, is worth staying up for.