Mangarai - A Charming Rustic Hamlet
A warm, beautiful and rustic village, Mangarai is best experienced on a cycle, at a leisurely pace and with a curious mind.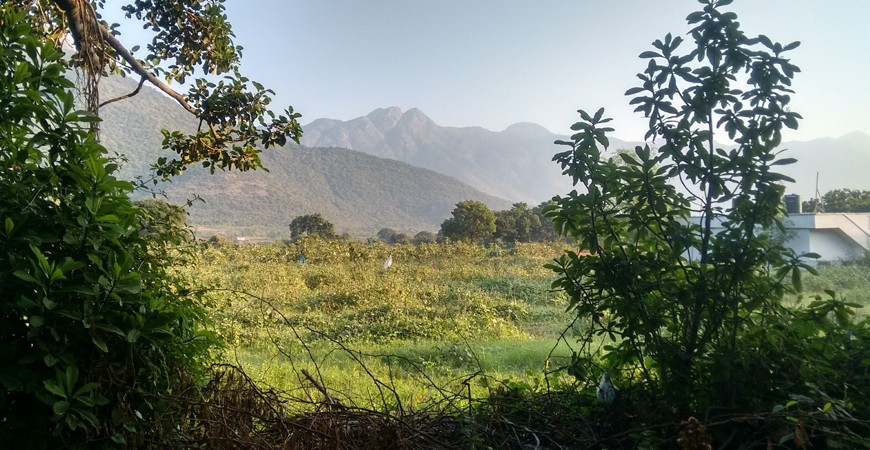 Mangarai, a small village at the foothills of Anaikatti, may seem like just another village but is unique in its own way. Surrounded by coconut groves and brick kilns, it still retains its rustic charm. When visiting Mangarai, there are various experiences you can look forward to.
One of the highlights of the visit will surely be their special drink - 'kaapi'. A world apart from your usual coffee, this out-of-the-world drink is a refreshingly sweet yet spicy blend with dry ginger and jaggery. It is best paired with a plate of hot sundal (steamed legumes with coconut and chilli).
For the adventurous souls, Mangarai offers three places of interest, all within a couple of kilometres from the main check post. There is an Ayurvedic College built right next to the waterfalls and a thick forest. The Anuvavi Subramanya Temple is another place that is a must-visit in Mangarai Village. It is perched halfway up the nearby Marudhamalai Hill. A set of steep steps lead up to this quaint little temple dedicated to Subramanian also known as Karthikeyan or Karthik, the son of Lord Shiva. This short steep climb could be a challenge for the elderly.
The Lalithambikai Temple is another must-see place in Mangarai, even for those not religiously inclined. The temple is built in the middle of a large, open ground and commands a view of the rural and wooded areas surrounding it. Small waterfalls outline the hills at a distance while the calls of peacocks fill the air.
Mangarai, even if it is a small hamlet, packs a punch in terms of experiences and is perfect for a day out in the rustic environment.
Good to Know :
Location: 23 km from Sterling Anaikatti