The Botanical Garden: Tales of Blooming Orchids
The Botanical Garden in Yercaud is a haven for botany enthusiasts. Home to thousands of varieties of plants, it's easy to lose track of time while touring the garden.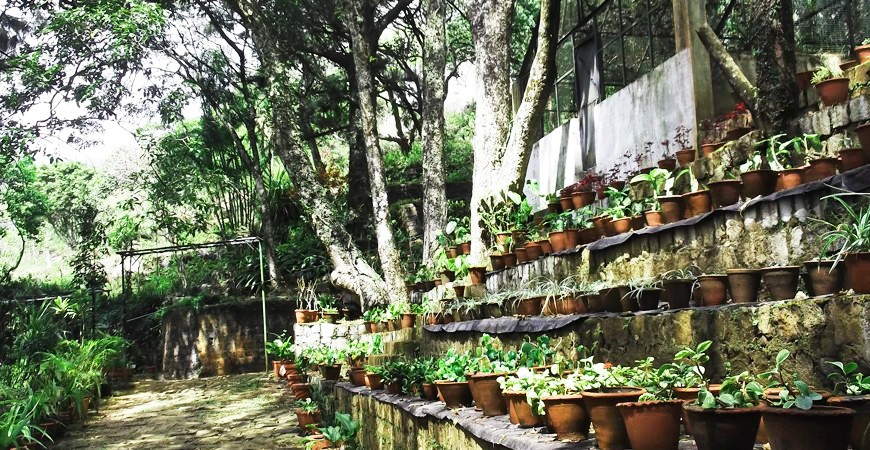 The Botanical Garden is one of the most popular attractions of Yercaud. It spans across 18 hectares, houses 3000 trees and 1800 shrubs. It is also home to rare flowers and plants.
The Botanical Garden also houses an Orchidarium, the third largest in India. The endangered orchid, Paphiopedilum Drury, also known as Venus Slipper, is being given a new lease of life here. But the enclosure that draws the maximum crowds is that of the pitcher plant. It can be seen making a meal of scores of insects and never fails to fascinate the children.
The garden has dedicated sections, divided by different themes such as bonsai garden, rock garden, sensory garden, to name a few. The garden is also a great place to spot birds such as partridges, bulbuls, kites, sparrows, swallows and paradise flycatchers. On an average day, this garden on the hills is a riot of colourful flowers and chirping birds. And during spring, it is filled with a million colourful butterflies.
For an in-depth understanding of the plants in this garden, have a chat with in-house gardening expert at Sterling Yercaud. He is a treasure trove of information. In many ways, the Botanical Garden is like the Garden of Eden - a slice of paradise that remains untouched.
Good to Know:
Location: 4 km from the Sterling Yercaud.
Timings: 8:00 am to 6:00 pm.