Lady's Seat: A Rock Lounge from the Past
Rock clusters shaped like seats and a stunning view of the city and forests - the Lady's Seat in Yercaud is not only a splendid vantage point but also has a charming story behind it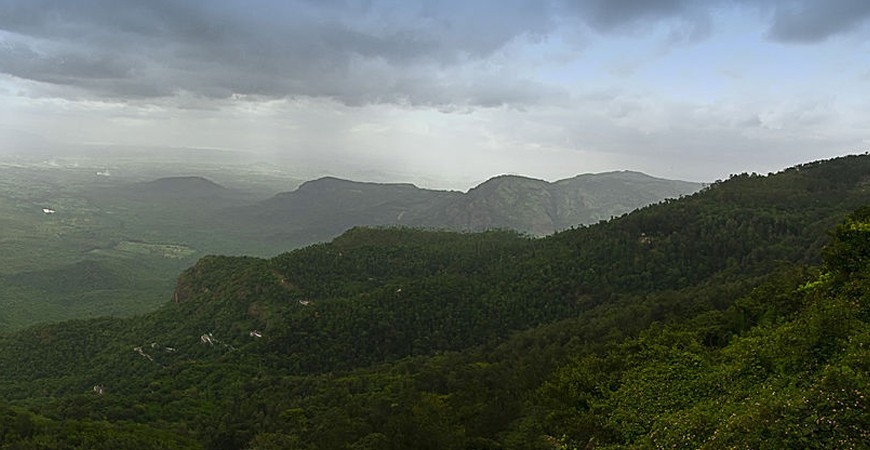 Yercaud is famous for the 'Lady's Seat'- a uniquely shaped cluster of rocks. A short walk from Sterling Yercaud, these rock clusters have been given quaint names such as Lady's Seat, Gent's Seat and Children's Seat.
The story goes that a British lady was known to sit on these rocks for long hours and gaze contemplatively at the plains before her, and that was how it came to be known as the Lady's Seat.
Another version of the story goes that these clusters of rocks was the venue for social gatherings during the British Era. The Lady's Seat is said to be where the local ladies gathered, perhaps with picnic hampers, to chat about good old England. The men, on the other hand, assembled at the Gent's Seat, while the children played, within sight, at the Children's Seat.
This rock lounge offers a spectacular view of Yercaud and the plains below. Today, it is one of the most visited spots during sunset. The transition of the skies from day to night is spectacular on a clear night. As night falls, the town of Salem far below the hills comes alive. The Lady's Seat makes for the perfect spot to catch this glorious view.
Good to Know:
Location: Only 250 m from Sterling Yercaud
Timings: 6:00 am to 6:30 pm