Plantation Walk : Coffee, Spice and All Things Nice
Walk through the coffee plantations of Yercaud to discover an aromatic trail of coffee, pepper and exotic fruits.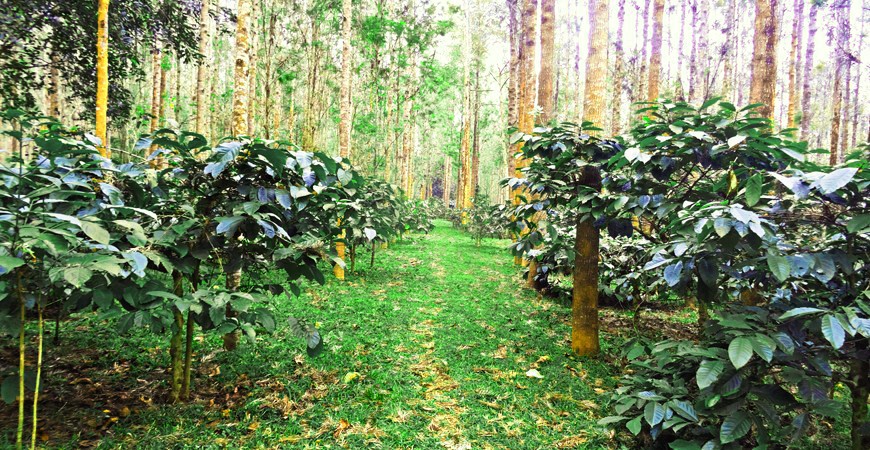 Sterling Yercaud offers guided plantations tours for coffee and spice lovers who visit the resort.
Gowri Estate is one of the oldest estates in Yercaud. You can choose to walk through the plantation and venture into the surrounding Sholas as well.
Though the plantation is primarily a coffee estate, orange, pepper, vanilla, durian, macadamia, jamuns, figs and other exotic fruit trees are found growing amidst the coffee bushes. The walk through the plantation also involves a visit to a man-made lake, where you can boat and fish. The tour ends with panoramic vistas, a spectacular sunset, freshly brewed coffee and refreshments.
Good to Know:
Location: 14 km from the Sterling Yercaud.
Contact the front office at Sterling Yercaud for details on this experience.