Kolukkumallai : The Tea Factory Where Time Stands Still
Are you a tea connoisseur? You will love this tour at the highest tea factory in the world, where tea is still packaged the old-fashioned way.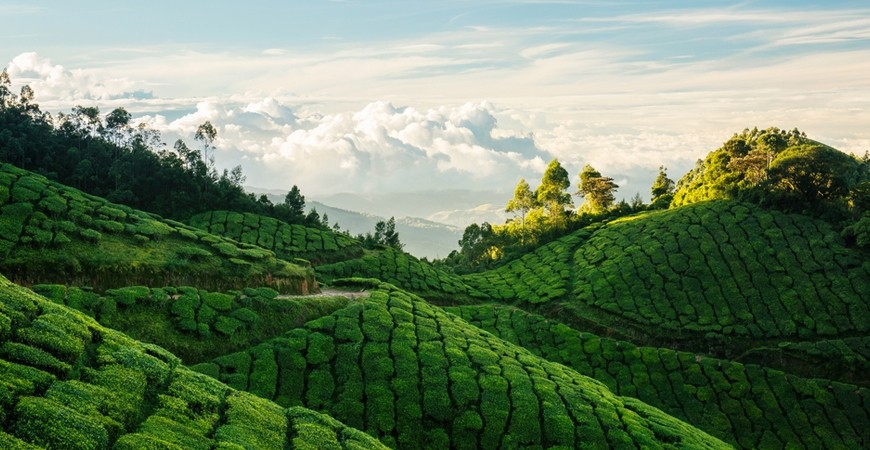 If you love tea, Kolukkumalai Estate is the right place to visit, where the best tea in India comes from. The Kolukkumalai Tea Factory near Munnar ranks as one of the best tea estates in the country. It is also located 7900 feet above sea level, making it truly a tea factory on top of the world. 
Walk into this tea factory located amidst misty mountains and you will glide into a world where the art of the perfect brew has been practised for nearly a century. Built by the British in the 1930s to sort the tea leaves from nearby estates, the factory still retains not just its charming old-world interiors, but also much of its old machinery and processes. This factory has chosen to retain the time-honoured methods of producing tea and enhancing the flavour organically.
Take the guided tour and watch the fascinating process of drying, cleaning, roasting and flavouring of tea leaves. As all the subtle nuances are explained - how to distinguish between the Broken Orange Pekoe and the Flowery Orange Pekoe, how flavours are extracted from different varieties of tea, and much more - it only gets better and better, as the tour ends with the ceremonious tea-tasting experience. Do stop by the planter's bungalow at this lovely tea factory where you can have a chat with the friendly old butler, who knows a lot about the history and heritage of this tea factory.
Sterling Munnar will be delighted to curate this experience for you.