Sita Devi Lake: The Divine Lake of Devikulam
A divine lake with curative properties, Sitadevi Lake is probably the most beautiful spot in the Western Ghats!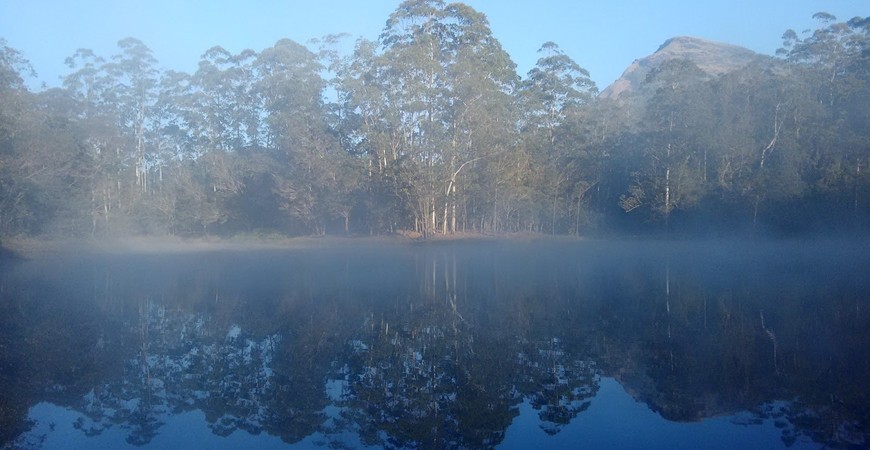 Sitadevi Lake has an air of divinity about it. It is believed that Lord Rama's wife, Sita Devi bathed in these waters. The locals consider the lake to be sacred, with healing powers. Over time, it has been found that the curative minerals in the waters indeed give it therapeutic value, making the lake attractive to travellers.

Situated at an altitude of 6000 feet above sea level, the lake is a short trek away from the resort. Though the trail isn't a difficult one, it can be slippery during the rains. Flowering bushes and tall trees surround the waters. Fishing is allowed at the lake. Daybreak is the best time because that is when the mist skims its surface. The serenity of the early hours gives it an other-worldly appearance, one almost expects nymphs to emerge out of the soft haze. So while Sitadevi Lake is beautiful any time of the day, the secret is in getting there early enough to see it drenched in ethereal beauty.

At Sterling Munnar, we are delighted to curate this experience for you.

Good to know : 

Location: 3 km drive from Sterling Munnar

Entry is restricted since the lake is on private land. A permit is needed in order to visit the lake.