Lingaraja Temple: The Lord of Bhubaneshwar
The Lingaraja Temple in Bhubaneswar is one of the oldest Hindu shrines dedicated to Lord Harihara, a combined form of Lord Shiva and Lord Vishnu.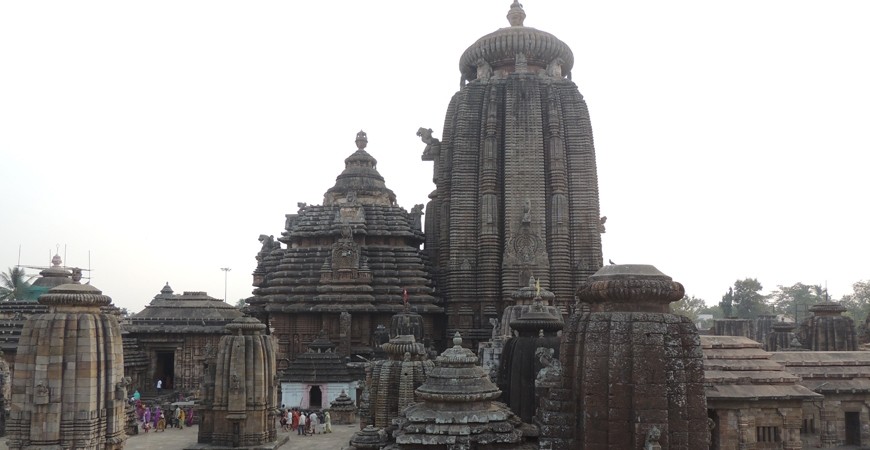 The Lingaraja Temple is one of the oldest Hindu temples in Bhubaneshwar.
At the Lingaraja Temple, the deity is considered to be 'Harihara', with aspects of both Lord Vishnu (Hari) and Lord Shiva (Hara). The deity here is also called 'Tribhuvan Eshwara'- the Lord of the three worlds. This is where Bhubaneshwar city gets its name from. Bhubaneshwar is home to numerous temples, but this is the largest temple, with no less than 50 shrines. It is more than a thousand years old and is a part of the famous Golden Triangle of Odisha – Konark, Bhubaneswar and Puri.
The story of this temple goes that Lord Shiva once told his beloved Parvati that the city of Bhubaneswar was more beautiful than Banaras (Varanasi). Goddess Parvati wanted to find out if this was true. So, she took the form of a cow and went exploring the city. Not knowing who the cow really was, two demons followed her and said they wanted to marry her. Although she refused, they kept following her, and so to teach them a lesson, she made them disappear. After the incident, she went back to Lord Shiva and told him what had happened. To make up for it, and prove to Parvati that Bhubaneshwar is indeed beautiful, he is said to have created the Bindusara Lake, meaning 'a drop of the ocean'. Here, on this lake, the Linga is said to have originated on its own. The present day temple was built by the Ganga kings of Kalinga in the 11th century.
The scriptures say that the underground lake of divine origin in the Lingaraja temple can heal physical and emotional illnesses. The water from this lake is sacred, and pilgrims take a holy dip during festive occasions.
The temple is built with red sandstone and it has four parts – Vimana (the spire under which is the main sanctum), Jagamohana (assembly hall), Nata Mandira (festival hall) and Bhoga Mandapa (hall of offerings), in descending order of height. The spacious courtyard houses small shrines dedicated to various Hindu gods and goddesses. 
Shivaratri is the main festival celebrated in the Lingaraja Temple. It falls in the month of Phalgun between February and March. The Rath Yatra or the chariot procession is conducted every year on Ashoka Ashtami, which falls around March or April. It marks the day before Lord Rama's final arrow killed Ravana. The celebrations in this temple last for seven days, making it special.
Good to Know: 
Distance: 61 km from Sterling Puri
Timings: 5:00 am to 9:00 pm
Entry Fee: There is no entry fee to the temple. The puja charges are different for different pujas.