Sakshi Gopal: Where the Lord Is a Witness
Sakshi Gopal temple is a medieval temple dedicated to Lord Krishna. The Temple is Built in the Kalinga Style of Architecture.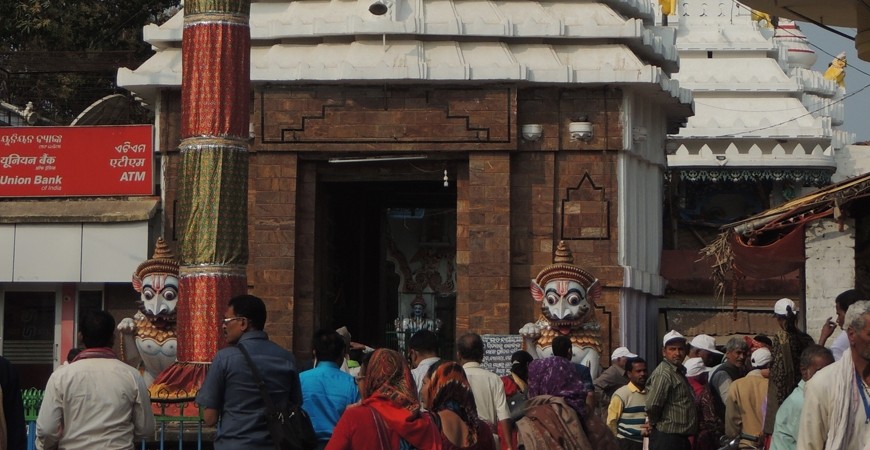 There is a story behind the Sakshi Gopal temple. It is said that a young boy fell in love with a girl, in a small village in Odissa. He was poor, while the girl was the daughter of the village headman. They did not find the headman's consent in their marriage. It disheartened the young couple. Later, the entire village had to go for a pilgrimage to Kashi. On the way, the headman fell ill, and the villagers abandoned him. However, the young man stayed back and nursed the headman back to health. In gratitude, the headman agreed to give his daughter's hand in marriage. However, as soon as they returned to the village, he reneged on his promise. He told the young man to produce a witness to support his claim.

The poor boy prayed to the Lord, and Krishna, in the form of Gopal, the cowherd, appeared to him. He agreed to come as his witness but with a condition. The young boy was to walk ahead, and Gopal would follow. But if he looked back, Gopal would stop where he was. The young boy agreed. He led the way towards his village keeping an ear out for the sound of following footsteps. As they walked over a sandy part, he couldn't hear the footsteps, and in an anxious moment, he looked back. Lord Krishna at once turned into stone. The poor boy was devastated. However, he ran to the village and brought the villagers back with him. They were stunned to see the life-like statue of Gopal and agreed to get the couple married. They also built the first temple to the Lord here, calling him 'Sakshi Gopal,' meaning the Lord who was a witness.

This temple was built in the 11th century. Krishna, in the form of Gopal, looks ethereal, and on his side stands Radha. This bronze idol of Radha was installed later since it is believed that Krishna should have Radha by his side.

Today people believe that the Lord is still present here, withnessing all the events.

Good to Know : 
Location: 8 km from Sterling Puri
Timings: Sunrise to sunset
Tickets: Entry fee as applicable
Follow the guidelines for photography. Keep children safe.