Kuruva Island: Explore an Uninhabited Island
Explore uninhabited islands in the middle of the Kabini river. Get to the Kuruvadweep islands by bamboo rafts and walk around to discover more.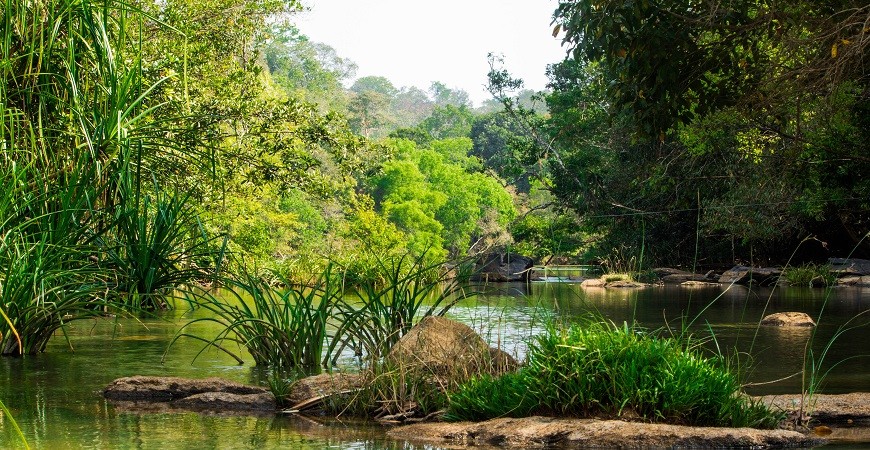 Imagine yourself cruising on a pristine blue river and suddenly, you see a cluster of green islands. You have reached Kuruva Dweep, in the middle of Kabini river in Wayanad. These islands are completely uninhabited and protected by the tourism department of the Kerala government. 
Bamboo rafts, known as 'changaadam' are provided by the Kerala Tourism Department, to reach the island. Balancing yourself on these slender bamboo rafts, as it moves along the river, is quite adventurous. The boat service starts at 9:00 am. There is also the Thirunelli temple you can visit if you reach there early.
These islands contain two small freshwater lakes. You can find many migratory birds, hornbills, parrots and butterflies here. Trekkers will find a few beautiful and breathtaking trails. 
Good To Know:
Location: 46 km from Sterling resort
Best Time to Visit: Mid December to late April (closed from May to early December)
Timings: 9:00 am to 3:00 pm 
A mandatory pass has to be obtained prior to the visit, from the Department of Forestry, Kerala.