Phantom Rock: A Natural Wonder or Man-Made?
Walk up to watch a mysterious phantom skull overlooking the green valleys of Wayanad.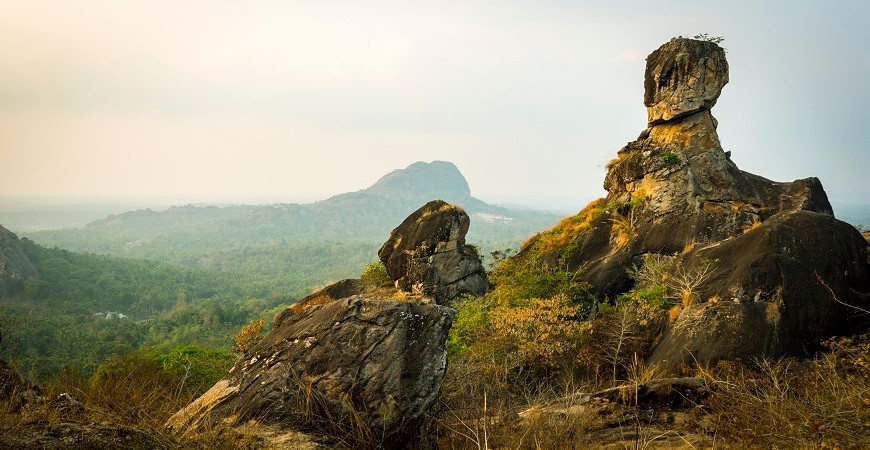 Phantom Rock is situated 2600 feet above sea level, on the way to Ambalavayal from Wayanad. The rock resembles the skull of a human and its name is inspired by the evergreen Phantom comics. Locally the place is called 'Cheengeri Mala.' There are well-connected roads to reach this place, but the last 500 meters is a trek on foot.
Phantom rock is a popular destination amongst trekkers and hikers because it has a good trail which leads up to a great viewpoint. If you're not the adventurous type, you can see it from afar, as you stop on the highway to sip a cup of Chai (tea).
It is not known whether this is a natural formation or man made. Was it an ancient place of worship? Is it a tomb? Some things make you wonder, and Phantom Rock is definitely one of them. 
Good To Know:
Location: 20 km from Sterling Wayanad
Best Time to visit: October to May
Follow the guidelines for photography. Keep children safe.