Alleppey Backwaters
One does not visit Alleppey and not take a boat trip down the gorgeous backwaters of Alleppey – It's simply not done!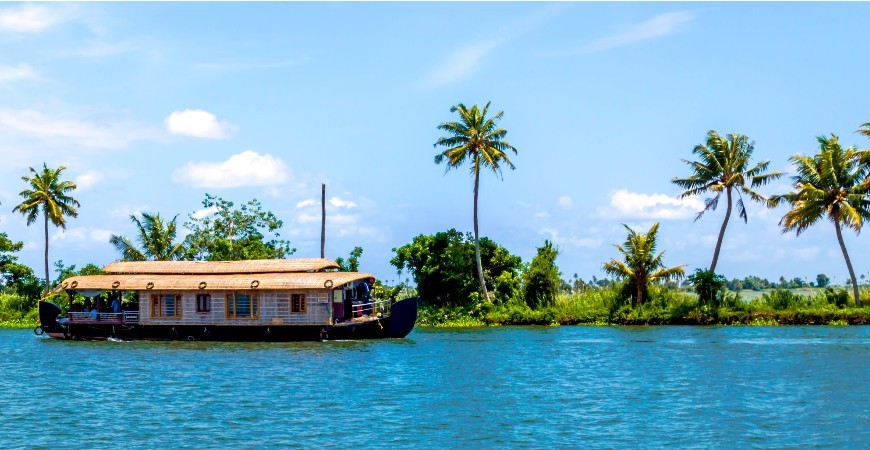 Gliding down the backwaters in Alleppey is an experience that is unparalleled. The experience of passing past those paddy fields, coconut groves, Chinese fishing nets, villages, and temples is truly enchanting. The cool wind caressing your face further adds to the charm.
The ultimate way to experience this is to stay in a Kettuvelam or houseboat, and enjoy the sight of some of the most unexplored regions of Kerala. Alleppey has a vast number of backwater routes to offer, and each route is unique and offers something spectacular for you to experience. Go on a backwater cruise and it will be an experience you will not forget for a lifetime.
Good to Know :

You won't have to go very far to experience the backwaters of Alleppey. When you stay with Sterling Lake Palace Alleppey, the backwaters are in your backyard! Just ask the staff at the resort to organize your experience on the backwaters, and you can cruise in a relaxed fashion through the palm-fringed waterways of Alleppey. Better still, choose to stay in a Kettuvelam instead of a traditional room at the resort!