Choti Haldwani: The Village That Jim Corbett Built
Did you know that the British hunter, illustrious author and naturalist, Jim Corbett also built a village from the ground-up?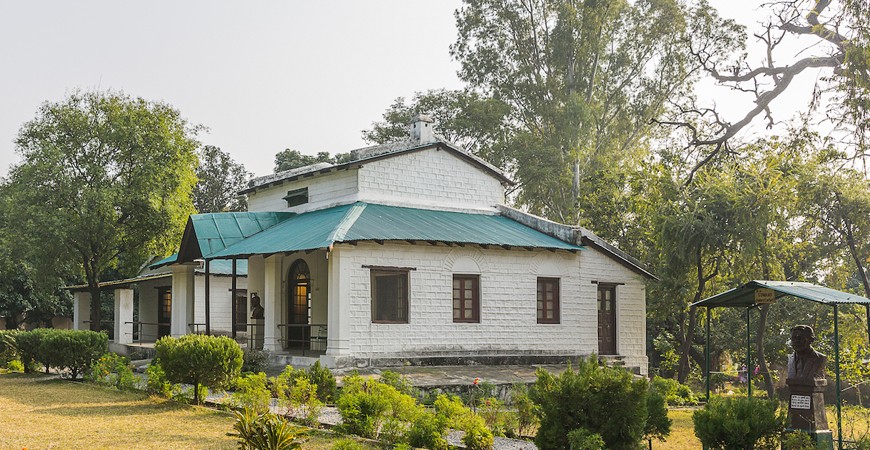 The tale goes like this.
In 1875 CE, in the town of Kaladhungi, Edward Jim Corbett was born to Irish parents. He grew up near the foothills of the Kumaon region and often wandered into the jungles around his home, which was teeming with wildlife. Young Jim was fascinated by the forests and often explored them on his own.
Corbett quit school at 19 to work with the Bengal and North Western Railways. While his work took him across the length and breadth of India, his heart stayed behind in Kumaon. Inspired by its natural beauty, he returned and a renowned naturalist and author was born. He taught himself to identify, track and hunt animals and helped the villagers by killing man-eating tigers and leopards. It is said that he never killed for game.
In 1915 CE, he bought 221 acres of land from a man named Guman Singh Barua and set up a village called Choti Haldwani. He helped 40 people settle here in this area, gave them land to till and houses to live in. He built two simple cottages where he stayed with his sister, Maggie, till 1947 CE.
After India's independence, Corbett moved to Kenya. However, before leaving, he made sure that the tillers of Choti Haldwani inherited the land that they lived on. Today Choti Haldwani has over 130 families with a population of 750. Nevertheless, it has preserved its heritage. The chaupal where Corbett conferred with the villagers is a nostalgic space. The gun that Corbett gifted his assistant, Sher Singh Negi is often produced on request. The periphery wall built to protect the village against wild animals still stands tall like a watchful sentry. "Carpet Sahib", as the locals called him, still lives in spirit here.
Jim Corbett's cottages are now a museum. It is a reminder of the lives and times of the man who loved Kumaon and died not too long after he left it. You should visit Choti Haldwani to revisit the hunter's love for Kumaon and its people.
Good to Know :
Location: Approximately 65 km from Sterling Corbett
Timing: 9 am to 5 pm
Entry fee: Only for the museum, as applicable.