Dhikala Safari: A Rendezvous with your Wild Side
Given how massive and awe-inspiring this zone of the Corbett Reserve is, it is a challenge not to get lost in its wilderness, metaphorically.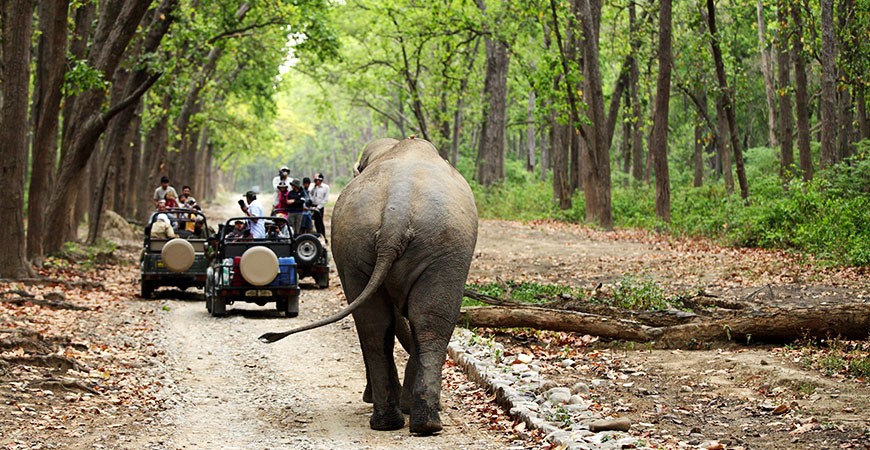 The largest zone of the Corbett Reserve park, Dhikala is on the edge of the Patli Dun valley. As one enters the zone through the Dhangari gate, dense Sal Forests gradually give way to vast grasslands. You may get a chance to watch sambar, spotted deer, barking deer, wild hogs and grassland reptiles strut around casually while the air resonates with the call of a thousand birds. If you are lucky, you can spot a tiger or two.
You will be blown away by the immense natural beauty of the beautiful Ramganga and its tributaries crisscrossing the region. Imagine yourself on top of the watchtower looking at the panoramic view of the Patli Dun Valley, with the Kanda ridge in the backdrop - a silent spectator and witness to many stories.
The Safari at Dhikala must be on your list if you love forests. Sterling Corbett will be delighted to facilitate this experience for you. Dhikala is the only zone that offers Canter safaris, apart from those on jeeps and elephants.
Good to Know :
Location: 17 km from Sterling Corbett
Timing: Jeep Safari - 5:45 am to 9:15 am and 3 pm to 6:15 pm. Canter Safari - 6 am to 11:30 am and 12 pm to 5:30 pm
Entry Fee: Elephant Safari needs to be booked on the spot. Bookings are done only on a first come first serve basis.