Bijrani: In the Heart of the Jungle
At first glance, Bijrani looks like an illustration out of a storybook. In this famous jungle that inspires one's imagination, you are likely to sight, among other wild animals, the magnificent tiger.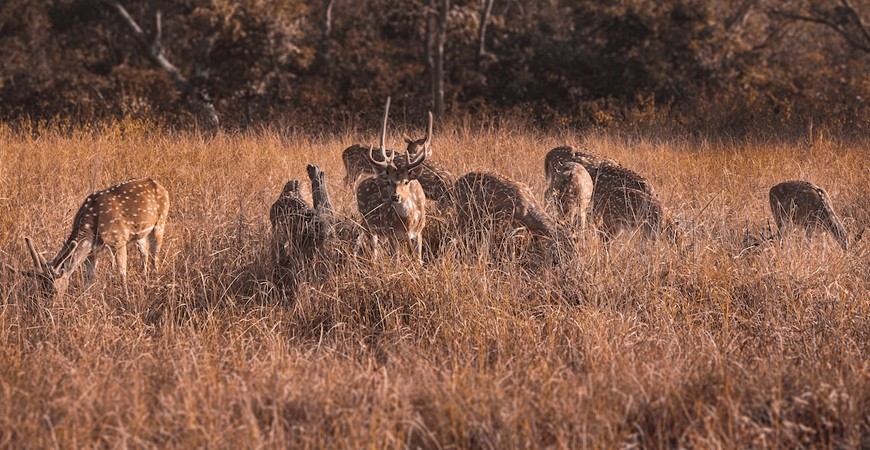 Almost every Indian child has grown up reading folktales like Rudyard Kipling's 'The Jungle Book' and the adventures of Mowgli. The pages of those books come alive when you visit Bijrani. 
Thickets of Sal forests interspersed with grasslands, streams, lined with lantana bushes, thick green foliage, and the beautiful filtered jungle light – all this makes Bijrani the kind of place that can make a creative mind imagine a number of possibilities.
This place bustles with wildlife with numerous animals roaming the forest. An old forest rest house stands testimony to the times when big game hunters congregated here to perfect their shots. Today's visitors prefer to shoot these animals with their cameras. Spotted deer, sloth bear, wild dogs, jackals and even the magnificent tiger are often seen in this zone. 
A visit to Bijrani unlocks the door to these childhood memories.
Good to Know : 
Location: 40 km from Sterling Corbett
Timing: Morning 5:45 am to 9:15 am and Evening 3 pm to 6:15 pm
Entry Fee: As applicable