Garjiya Temple : A Pilgrimage To The Mystic Temple
The Gajaria temple is wrapped in mystery and mythology. Known to have been blessed by the Goddess Parvati, floods have never affected this divine place.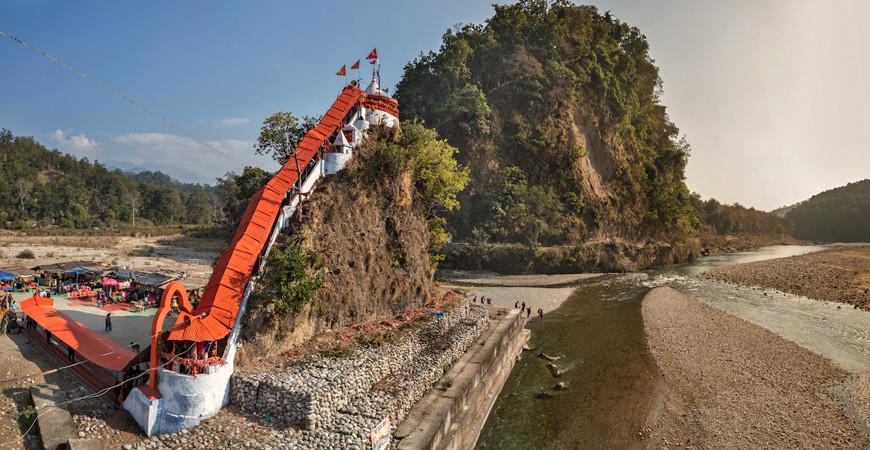 Climb three flights of steps on the banks of Kosi river, and you will reach the Garjiya temple. Garjiya Devi is considered to be a peaceful avatar of Goddess Shakti. This temple is among the older Devi temples in India.
If you get a chance to visit the temple during Kartik Purnima, you will witness scores of devotees lighting lamps and seeking blessings.
The hill, atop which the temple stands, is a gigantic boulder. It is believed that a raging Kosi brought it down in a fit of temper during an ancient flood. Interestingly, after the temple was built, Kosi never flooded this region again. Hence it is believed that as the daughter (referring to Goddess Parvati) is at home here, everything is fine with the world.
Good to Know : 
Location: 23 km from Sterling Corbett
Timings: 6 am to 12 pm and 4 pm to 8 pm