Ramganga: Corbett 's Meandering Lifeline
River Ramganga flows through the Jim Corbett Reserve for 40 kms. Anyone with a thirst for nature or wildlife, should visit here to see the amazing flora and fauna.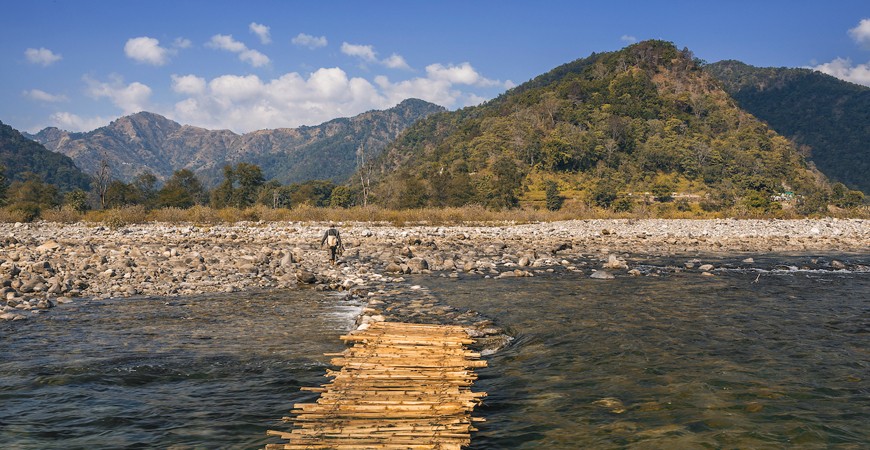 Mountains and rivers are the most alluring destinations. Sitting by the banks of a river and listening to the water splashing against the rocks is just bliss.
The Ramganga river will give you just that. It is the essential lifeline of the Jim Corbett National Park. It originates in the Pauri-Garhwal region and makes a journey of about a 100 km to enter the Park area. It then runs for about 40 km through the Corbett regions, nurturing the ecosystem along the way. The river is fed by many tributaries and is a continuous part of the park landscape.
Ramganga is home to mahseers, gharials, crocodiles, otters, and turtles. Thanks to its rich aquatic life, the river attracts many birds around the year. Kingfishers, fish-eagles, river terns, and storks also draw sustenance from the Ramganga.
Good to Know: 
Location: 1.5 km from Sterling Corbett