Pillar Rocks: Guardians of a Forest
Pillar Rocks are an interesting natural phenomenon in Kodaikanal.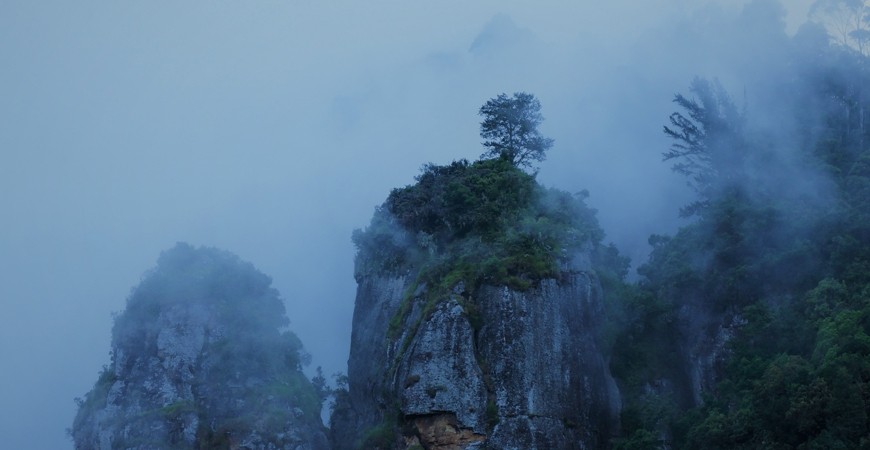 Pillar rocks are three towering granite boulders that rise nearly 400 feet above the ground. They are tall and conical like pillars, hence the name. Surrounded by pristine rainforests, these tall pillars dwarf the surrounding hills.
Between these pillars, there are natural caves, which the locals call the 'Devil's Kitchen'. These are popularly known as 'Guna Caves' after a famous movie that was shot here. The roof of the caves are full beehives. They are also home to bats and different species of birds.
You can enjoy the view that these rocks offer from a distance. The top of the pillars reaches the clouds. We recommend that you visit on a clear day. The best views are of course enjoyed during the early morning hours.
Good to Know :
Location: 10 km from the Sterling Kodai - Lake, 15 km from the Sterling Kodai - Valley
Timing: 9:30 am to 4 pm
Entry Fee: Entry fee as applicable