Bear Shola Falls : At the Edge of the Shola Forests
Bear Shola Falls: When the monsoons add to the symphony of Kodaikanal.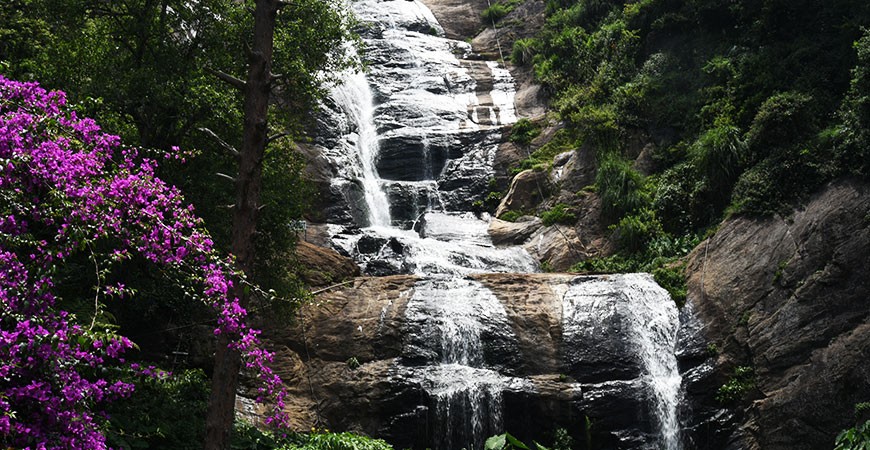 Bear Shola Falls is one of the most popular waterfalls in Kodaikanal. It gets its name from black bears that live around the Shola forests. These cascading falls are a beautiful sight to behold, as nature puts on a show of the tumbling river descending over multiple rows of rocks steps and boulders before it splashes into the plunge pool.
Although Kodaikanal is a great summer retreat for people from hotter places, monsoon reveals its true beauty. This is when the Bear Shola Falls comes alive in its full glory. The kilometre long trek to the falls is a great experience, in every season.
For the adventurous, there is a short walking path that will lead you up the waterfalls from where you can explore the surrounding Shola forests.
Good to Know :
Location: 3.5 km from Sterling Kodai - Lake, 3 km from Sterling Kodai - Valley
Timing: 10 am to 6 pm