Gingee Fort
Gingee Fort is also known as the "Troy of the East". One of the surviving forts in Tamil Nadu, it was ranked as the "most impregnable fortress in India" by Chhatrapati Sivaji.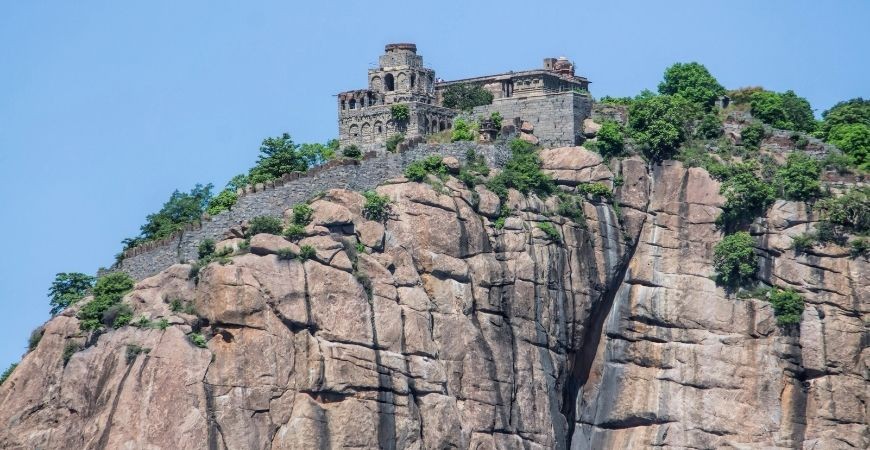 Originally built by Ananta Kon of the Konar Dynasty around 1190 AD and later fortified by Krishna Konar, it was later modified in the 13th century to elevate it to the status of an unbreachable citadel to protect the town of Senji. The fort was built as a strategic place of fending off any invading armies. The fort passed to the Marathas under the leadership of Shivaji in 1677 AD, Bijapur sultans, the Moghuls, Carnatic Nawabs, French and the British in 1761.
The Gingee Fort complex was built across three hillocks. It was built at a height of 800 feet (240 m) and protected by an 80 feet (24 m) wide moat. The complex has a seven-storeyed Kalyana Mahal (marriage hall), granaries, prison cells, and a temple dedicated to its presiding Hindu goddess called Chenjiamman. Maintained by the Archaelogical Survey of India in modern times, Gingee Fort is a popular tourist destination in area. It was declared a National Monument in 1921. While in Tiruvannamalai, history and architecture lovers must definitely visit these ruins.
Good to Know:
Location: 44km from Arunai Anantha
Timings: 9AM - 5PM
Best time to visit: Oct – Feb
Time Required: 2-3 hrs